Bio
Born in New Zealand, Vicki Tyley emigrated with her husband to Australia in 1982.
Vicki has travelled extensively, spending a year touring the world before terrorism was an influencing factor. She has lived in the central business districts of large cities, suburbia, idyllic seaside locations, rural areas, bushland, and remote desert mining camps.
In the lead up to her writing career, she worked in a multitude of different industries including banking, stockbroking, importing and wholesaling, human resources, mining, hospitality, civil engineering, and toys, in predominantly accounting, IT and management roles.
All these life experiences are brought to bear in her writing.
Based in rural Victoria, Australia, Vicki Tyley writes fast-paced mystery and suspense novels in contemporary Australian settings.
Press Clippings
Books
Thin Blood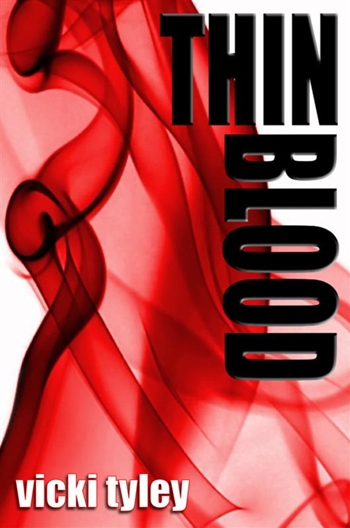 The Back Flap
Craig Edmonds, a successful stockbroker, reports the disappearance of his wife, Kirsty. What starts as a typical missing person's case soon evolves into a full-blown homicide investigation when forensics uncover blood traces and dark-blonde hairs in the boot of the missing woman's car. Added to this, is Craig's adulterous affair with the victim's younger sister, Narelle Croswell, compounded further by a recently acquired $1,000,000 insurance policy on his wife's life. He is charged with murder but, with no body and only circumstantial evidence, he walks free when two trials resulting in hung juries fail to convict him.
Ten years later, Jacinta Deller, a newspaper journalist is retrenched. Working on a freelance story about missing persons, she comes across the all but forgotten Edmonds case. When she discovers her boyfriend, Brett Rhodes, works with Narelle Croswell, who is not only the victim's sister but is now married to the prime suspect, her sister's husband, she thinks she has found the perfect angle for her article. Instead, her life is turned upside down, as befriending the woman, she becomes embroiled in a warped game of delusion and murder.
Reviews
Links
Amazon US | Amazon UK | Smashwords
 Sleight Malice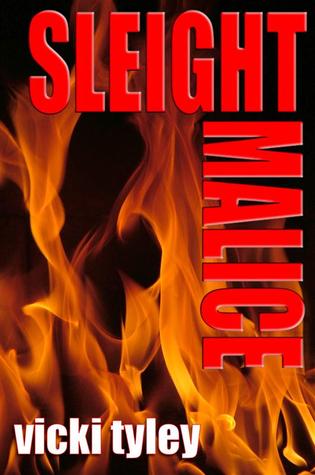 The Back Flap
SLEIGHT ~ use of dexterity or cunning, especially so as to deceive.
MALICE ~ the intention or desire to do evil; ill will.
One cold Melbourne winter's night a suburban bungalow goes up in flames. Despite their best efforts, firefighters are unable to save the home. When a badly charred body is discovered in the remains, web designer Desley James is devastated. Her best friend, Laura Noble, had been the only one in the house that night – her partner, Ryan Moore, is away in Sydney on business. Then Desley learns the unidentified body is male. But it's not Ryan. He and Laura have disappeared…
Not realising until it's almost too late what some people will do to cover their tracks, Desley teams up with private investigator Fergus Coleman to search for the missing couple.
Reviews 
Links
Brittle Shadows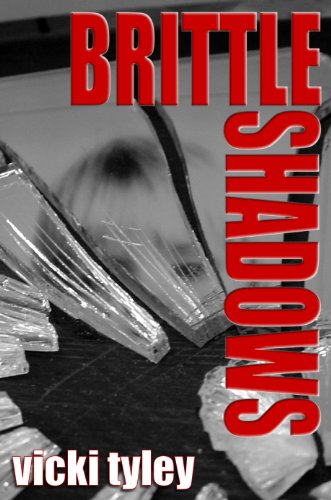 The Back Flap
When soon-to-be-wed Tanya Clark is confronted with her fiancé's naked corpse hanging from a wardrobe rail in the upmarket Melbourne apartment they share, her life is torn apart. Two months later, distraught and unable to cope, she drowns her sorrows in a lethal cocktail of alcohol and prescription drugs.
On the other side of Australia, a grieving Jemma Dalton struggles to come to terms with the suicide of her only sibling. Despite there being no evidence to the contrary, Jemma refuses to accept Tanya had intended to kill herself. Not her sister. Then the coroner's report reveals that at the time of her death she had been six weeks pregnant. The will, too, raises more questions than it answers. How did a young woman on a personal assistant's wage amass shares worth in excess of $1,000,000?
In a desperate bid to uncover the truth, Jemma puts her own life at risk and starts to probe the shadows of her sister's life. But shadows, like bones, grow brittle with age.
The consequences can be deadly.
Reviews
Links