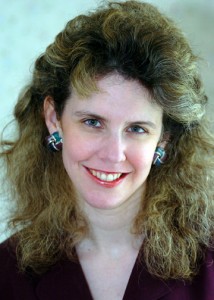 Bio:
Although Stacy Juba specializes in writing adult mysteries, she has also authored books for children and young adults – she pursues whatever story ideas won't leave her alone. Stacy's titles include the Amazon bestselling adult mystery novels Twenty-Five Years Ago Today and Sink or Swim, the mystery short story Laundry Day, the children's picture books The Flag Keeper and Victoria Rose and the Big Bad Noise, and the young adult novels Dark Before Dawn, Face-Off and Offsides. She is a former journalist with more than a dozen writing awards to her credit.
Books
The Backflap
Kris Langley has always been obsessed with murder. She blames herself for the violent death of her cousin when they were kids and has let guilt invade every corner of her existence. Now an editorial assistant and obit writer, Kris stumbles across an unsolved murder while compiling "25 Years Ago Today" items from the microfilm. Determined to solve the case and atone for the death of her cousin, Kris immerses herself in the mystery of what happened to Diana Ferguson, a talented artist who expressed herself through haunting paintings of Greek mythology.
Not only does Kris face resistance from her family and her managing editor, she also clashes with Diana's suspicious nephew, Eric Soares – until neither she nor Eric can deny the chemistry flaring between them. She soon learns that old news never leaves the morgue and that yesterday's headline is tomorrow's danger, for finding out the truth about that night twenty-five years ago may shatter Kris's present, costing her love, her career, and ultimately, her life.
Reviews

Big Al's Books and Pals
My Life, One Story at a Time
Links
Amazon US
Amazon UK
Barnes & Noble
Smashwords
Sink or Swim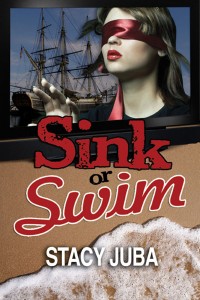 The Backflap
Personal trainer Cassidy Novak has gained fame for starring on a hit reality show. Not only does she lose and have to walk the plank, but upon returning home, Cassidy discovers she is being stalked. As her former competitors get killed off, Cassidy refuses to play by the stalker's bizarre rules. She's also being shadowed by photographer Zach Gallagher, who has been assigned to capture her personal moments for the local newspaper. She wants to trust Zach, but fears he may not be as nice as he seems. When the stalker forces a showdown, Cassidy must walk the plank again – this time for her life.
Reviews
Coffee Time Romance & More
Book-Club-Queen