From There To Here: A Novel of Discovery
https://www.amazon.com/dp/B00H23BWQ4
Note: 20% of all profits derived from the sale of this book will be donated to Habitat For Humanity.

This is the story of Jeremy Sparks, a man who has searched his whole life for the answers to two questions: Does God exist? And if so, does God communicate with us? After an early career spent in church ministry, he settles into a job as a small town newspaper columnist, thanks to a childhood friend. He uses his column and blog to attack the local churches for what he sees as selfish indulgence and ignoring the plight of the local poor. Then strange things begin happening to him and he wants to know why.
Seeking out trusted friends, he confesses to them his bitterness and admits that he no longer believes in God. Through their advice, along with the advice of a new friend and more strange events, he is eventually set upon a path that promises answers to his deepest questions….
Disclaimer: This book is not a casual read. It will probably provoke you and most likely challenge many of the beliefs you hold. Do not buy it if you're looking for a simple feel-good story. There's absolutely nothing wrong with stories like that, it's just that this is not one of them.
Fundamental Problems: A Handful of Fables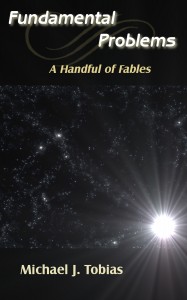 http://www.amazon.com/dp/B00DV200XQ
A small collection of stories about judgment, vengeance, inspiration, inter-connectedness, and devotion. With each tale, the reader is challenged to consider new ideas or perspectives. There are twists, surprises, lovable and detestable characters, epiphanies, and revelations that will stay with the reader long after the reading is done.
About the Author:
Michael J. Tobias was born and raised in South Carolina. After receiving degrees from Furman University and The Southern Baptist Theologic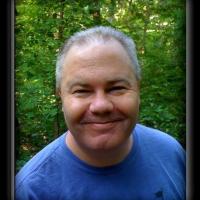 al Seminary, he served several Baptist and Methodist churches in various positions, including Youth Minister, Education Minister, Associate Pastor, and Pastor. He has also worked at schools, in retail, at a funeral home and at a public library. He has traveled to Europe and the Middle East and wants very much to visit China.  If you could send him a plane ticket, he'd appreciate it. His interests include spirituality, world religions, philosophy, quantum mechanics, psychology, biology, and ecology. He plays guitar, uses Xubuntu Linux, is a vegetarian, practices Tai Chi, takes care of a cat named Buddha, and faithfully mows his mother's lawn. He also reads a good deal and writes on occasion.
More information, including previews of Michael's upcoming novel and fantasy trilogy, along with his blog, can be found here.
Connect with Michael at Goodreads, LinkedIn, Pinterest, Facebook, Twitter, and Author's Den.