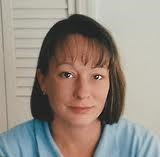 Melinda Clayton is the author of The Cedar Hollow Series which includes Appalachian Justice, Return to Crutcher Mountain, and Entangled Thorns. She also recently released her fourth novel, Blessed Are the Wholly Broken. Clayton has published numerous articles and short stories in various print and online magazines. In addition to writing, she has an Ed.D. in Special Education Administration and is a licensed psychotherapist in the states of Florida and Colorado.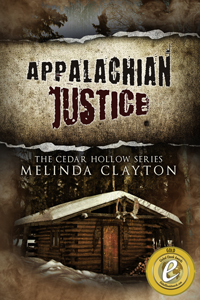 Billy May Platte is a half Irish, half Cherokee Appalachian woman who learned the hard way that 1940s West Virginia was no place to be gay.
As Billy May explains, "We was sheltered in them hills.  We didn't know much of nothin' about life outside of them mountains.  I did not know the word lesbian; to us, gay meant havin' fun and queer meant somethin' strange."
In 1945, when Billy May was fourteen years old and orphaned, three local boys witnessed an incident in which Billy May's sexuality was called into question.  Determined to teach her a lesson she would never forget, they orchestrated a brutal attack that changed the dynamics of the tiny coal mining village of Cedar Hollow, West Virginia forever.
Global Ebook Gold Winner in 2013, a finalist for the University of North Carolina-Wilmington's Synergy Program in 2013, and voted Sapphic Readers Book Club Book of the Year in 2011 (under a different imprint), Appalachian Justice is a work of southern fiction that delves into social issues such as poverty, domestic violence, misogyny, and sexual orientation. Ultimately, however, Appalachian Justice delivers a message of hope.
As recounted in Appalachian Justice, Jessie is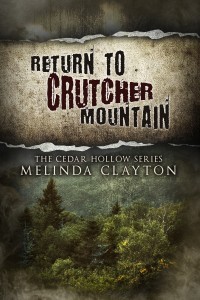 an adult survivor of horrendous childhood abuse.  At the age of thirteen, she was rescued by reclusive mountain woman Billy May Platte.
Now forty-seven, Jessie is outwardly successful but inwardly struggles to reconcile the broken pieces of her past.  In honor of Billy May, Jessie has offered Crutcher Mountain as a location to build the Platte Lodge for Children, a wilderness retreat and respite program designed for children with disabilities.  Everything comes together beautifully until a series of strange events threatens to shut down the retreat.
To save the lodge, Jessie must open her heart to the truths she discovers and place her trust in a lonely little boy.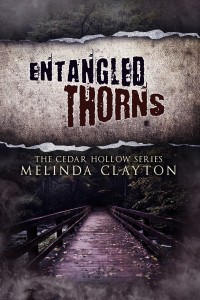 Beth Sloan has spent the majority of her life trying to escape the memories of a difficult childhood.  Born into the infamous Pritchett family of Cedar Hollow, West Virginia, she grew up hard, surrounded not only by homemade stills and corn liquor, but by an impoverished family that more often than not preferred life on the wrong side of the law.
After the mysterious death of her brother Luke at the age of thirteen, seventeen year old Beth and her younger sister Naomi ran away from home, never to return.  As the years passed, Beth suppressed the painful memories and managed to create a comfortable, if troubled, life with her husband Mark and their two children in an upscale suburb outside of Memphis, Tennessee.  But the arrival of an unwelcome letter threatens to change all that.
Against her better judgment, and at the urging of her sister Naomi, Beth agrees to return to Cedar Hollow, to the memories she's worked so hard to forget.  When old resentments and family secrets are awakened, Beth must risk everything to face the truth about what really happened to Luke that long ago summer night.
Blessed Are the Wholly Broken is the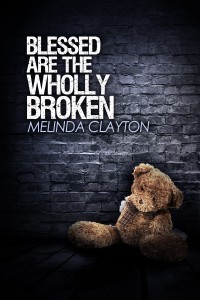 harrowing story of a modern family in the midst of self-destruction.
After the heartbreak of losing their newborn son to a previously undiagnosed genetic condition, Phillip and Anna Lewinsky manage to pick up the pieces of their broken lives and move forward, filling the emptiness with friends, work, and travel.
When Anna unexpectedly finds herself pregnant again at the age of forty-three, Phillip is thrilled to have a second chance at fatherhood in spite of Anna's objections. But the scars from their long-buried grief run deep, and as desires clash, misunderstandings abound, and decisions are irrevocably made, the fractured foundation of their marriage begins to crumble until Phillip is faced with a question no man should have to answer:
Would you kill for love?
Melinda's books can be found at all major retailers including Amazon, Barnes and Noble, Smashwords, Apple, Sony, and Kobo.
Melinda can be found on Twitter, Facebook, and Goodreads.