M T McGuire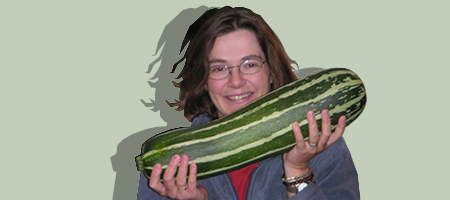 Bio
Hello there, I'm M T McGuire. I grew up half way up a down but now I live in Bury St Edmunds in Suffolk with my family and a huge, hairy cat called Chewbacca.
I write humorous fantasy fiction. If I came to stay at your house, I'd be the one who checks the wardrobe in your spare room for a gateway to Narnia. That's probably all you need to know about me really.
If you've read my writing, thank you, I hope you enjoyed it. If you haven't and you like car chases, humour, quirky characters, a hint of romance and a nice simple battle between good and evil you may enjoy my debut novel, Few Are Chosen. It's a fantasy cops and robbers – and quite a few other things – story.
If you like that sort of thing, or Few Are Chosen, you may also like The Wrong Stuff, the sequel, which runs along similar lines… with a little more romance perhaps and different cops. Still lots of car chases though.
Few Are Chosen, K'Barthan Trilogy: Part 1, has just been awarded third place in the teen fiction category of the Wishing Shelf Independent Book Awards. The panel was a group of teenagers in schools in London. Thanks! I and cock-a-hoop!
M T McGuire's Website (opens in a new window).
Press Clippings
Bury Free Press, September 2010
Bury Free Press, April 2012
Books
The Wrong Stuff, K'Barthan Trilogy: Part 2
Out 22nd March, 2012
The Back Flap
The Pan of Hamgee is not a natural knight in shining armour. Yet he has escaped from police custody in K'Barth, switched realities and foiled Lord Vernon's attempt to kidnap Ruth, the Chosen One from the Festival Hall. Pretty good, he thinks.
However, Ruth thinks otherwise. Being pursued by Lord Vernon is bad enough. Now, thanks to The Pan, she's on the run. They are both alive, of course, but with Lord Vernon on their tail neither of them can be sure how long for.
To save her life The Pan must introduce Ruth, the woman of his dreams, to the person prophesied to be the man of hers. And he knows he must do it fast. Before Lord Vernon finds her. But the gentleman in question is in hiding and no-one knows where. Can The Pan find him? And if he does, can he bring himself to unite them?
Reviews
Nothing by professionals yet but here's what readers are saying on Amazon.
Interviews
Watch This Space
Links
Paperback:
Amazon.co.uk
Amazon.com
Barnes & Noble
The Book Depository
Ebook:
Amazon.co.uk
Amazon.com
Barnes & Noble – coming soon
Smashwords
Kobo – coming soon
Few Are Chosen, K'Barthan Trilogy: Part 1
The Back Flap
The Pan of Hamgee isn't paranoid. There must be some people in K'Barth who aren't out to get him; it's just that, right now, he's not sure where they are. His family are dead, his existence is treason and he does the only thing he can to survive – getaway driving.
As if being on the run isn't bad enough, when he finds a magic thimble and decides to keep it, he unwittingly sets himself on a collision course with Lord Vernon, K'Barth's despot ruler.
Unwillingly, The Pan is forced to make choices and stand up for his beliefs – beliefs he never knew he had until they were challenged. But, faced with a stark moral dilemma will his new found integrity stick? Can he stop running?
Reviews
Grace Krispy/Motherlode 4/5 stars
Booked Up 4/5 stars
Booked Out 3.5/5 stars
The Book Bag 4/5 stars
Between the Pages, The Book Nut's Blog 3.5/5
Indie Reads

Interviews
Kip Poe's Blog
Booked Up
Indieviews
Blogsite of fellow indie author J A Clement
Links
Paperback:
Amazon.co.uk
Amazon.com
Barnesandnoble.com
The Book Depository
Ebook:
Amazon.co.uk
Amazon.com
Barnes & Noble
Amazon.com
Smashwords
Kobo
iBooks – a search for McGuire should do it
Free PDF

Unlucky Dip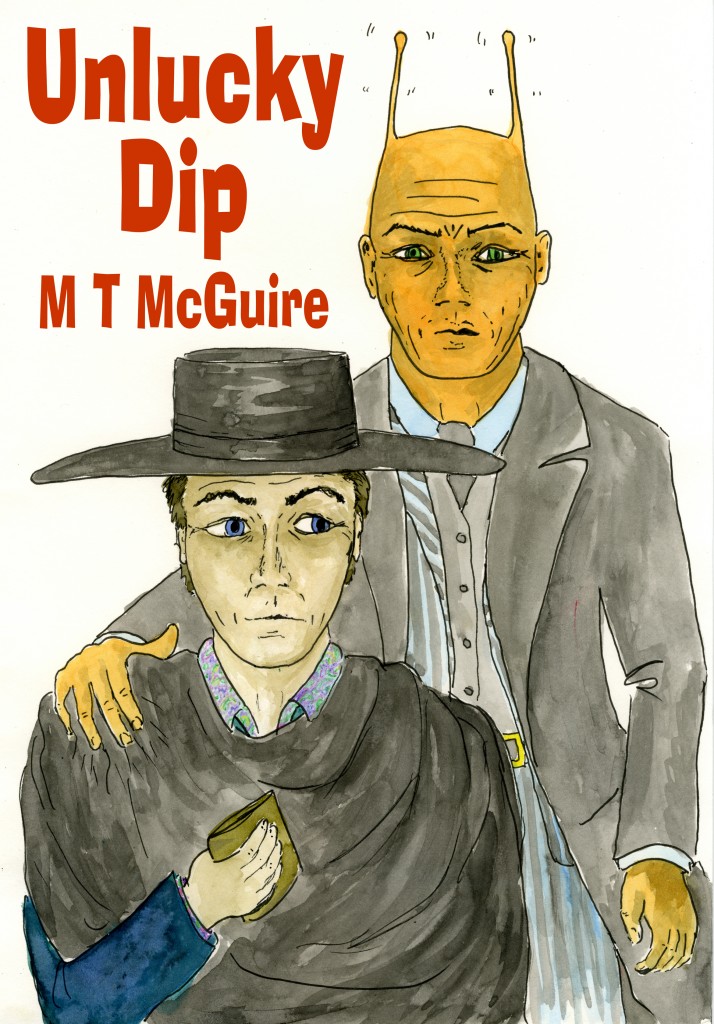 The Back Flap
The Pan of Hamgee, starving outlaw, bumps into Big Merv; the meanest, scariest gangster in the City and without thinking what he is doing, steals his wallet. When Big Merv realises what has happened our hero's future looks short. Will he talk his way out of it or will he be 'recycled' into a stanchion of the Outer Ring Road extension.
This is a prequel to Few Are Chosen.
U certificate. 4,000 words.
Reviews
Amazon 4 stars
Links
Amazon.co.uk – at around 75p plus VAT.
Amazon.com – at 99c.
Barnes & Noble Free.
Smashwords Free.
Author Website Free.