Bio
For years, I resisted writing because I knew I'd never be as good as Jane Austen. Finally I realized no one is as good as Jane Austen – I started writing and couldn't stop.
I write the sort of books I like to read; entertaining page turners, with recognizable characters you can relate to. I believe it is a crime to bore the reader.
Press Clippings
Interview with Simon Royle
Mesmered's Big Red Chair Interview
KJ Kron Interview
Books
Remix
The Back Flap
REMIX is a feel-good page turner, that you won't want to put down until you reach the satisfying ending.
Caz Tallis restores rocking horses in her London workshop. When shabby but charismatic Joe and his dog turn up on her roof terrace, she is reluctantly drawn into investigating a rock star's murder from three years before – an unsolved case the police have closed. Which, as her best friend James says, is rather like poking a furnace with a short stick…
Reviewed by:
Links to other reviews
http://bcfreviews.wordpress.com/2010/11/13/remix-by-lexi-revellian/
http://boomersandbooks.wordpress.com/2011/02/10/remix-by-lexi-revellian/
http://www.bookrabbit.com/catalogue/reviews/reviewid/3801
http://www.theromancereviews.com/viewbooksreview.php?bookid=389
http://oraclebookblog.blogspot.com/2011/03/review-remix.html
http://kelvinsreadingcorner.co.uk/index.php/2011/05/07/remix-by-lexi-revellian
Where to Buy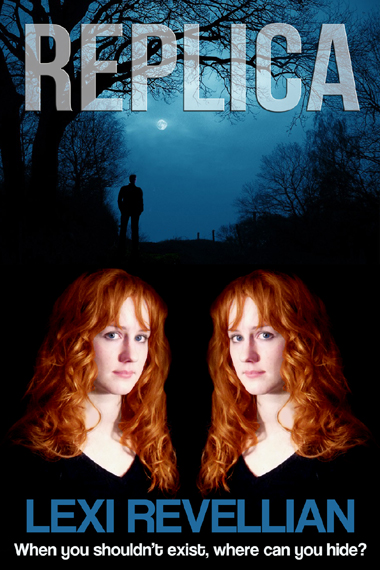 The Back Flap
Beth Chandler, bright, attractive but unassertive, is accidentally replicated in a flawed experiment at the government research institute where she works.  A second Beth comes into being, complete with all her memories. To Sir Peter Ellis, MI5 chief, the replica is an embarrassment that must be hushed up and disposed of. Overhearing him, Beth Two goes on the run. With no official existence, homeless, penniless and pursued by Sir Peter's agents, she has to find the inner strength and aggression to survive on icy London streets.
Meanwhile the original Beth, unaware of what has happened, becomes romantically involved with Nick Cavanagh, the spec op she believes is there to protect her. In fact, he's hunting her double. Nick refuses to face his moral doubts about Beth Two – as far as he's concerned, it's not his problem. As events unfold, and the situation grows more complicated, he has to decide whose side he is on.
Reviewed by:
Links to other reviews
The No-Hoper
Historical Fiction Obsession
Bookedup
The Oracle Book Blog
Where to Buy