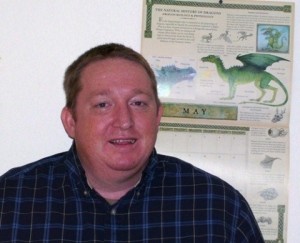 Storytelling is a tradition in my family.  I remember gathering at my grandfather's knees with my brother and sisters, anxiously awaiting the next story he pulled from his imagination.    When I turned fifteen, I went to live with my other grandfather.  I remember long talks as he recounted history through his stories.  My father published a book on Revelations and grandmother published a book of poems.  I love to write stories.  It's like reading your favorite book, only you get to change the ending.
http://www.amazon.com/RISE-DRAKYN-Sword-Souls-ebook/dp/B008CU1BHG
When fourteen year old Marcus Kharn accidently smears blood on an ancient amulet—the only keepsake he has from his long lost mother—it alerts the Dark One that the rightful heir to the dragon throne is still alive.
The drakyn—nearly mindless flesh-eating dragons, hatched from the dead eggs of a dark queen—are sent to hunt for Marcus.
His beloved grandfather killed and vineyard home burned to ash, Marcus goes on the run where he teams up with a scholar—Ben, a novice healer/dragon-mate—Chelene, and her teacher the golden dragon who shares her soul—Xan'Drake. Together they make a pact to end the rampaging evil, which attacks villages by night, leaving behind smoking ruins filled with carnage.
Betrayal gets them all captured except Marcus, who is left for dead, buried alive beneath tons of gravel and rock. Marcus must embrace his destiny if he wants to escape the grave and rescue his friends.
http://www.amazon.com/Brimstone-ebook/dp/B00B8DM984/ref=la_B008CXVG14_1_2?ie=UTF8&qid=1367122961&sr=1-2
A short story that pits a lone gunfighter against the ghosts of the men he's killed.
Will Garth McCants give the Devil his due or will Chance deal him a new hand.
Find out in Brimstone–a dusty southwestern town that teeters on the edge this world and the next.
http://www.amazon.com/The-Box-ebook/dp/B00AM496JK/ref=la_B008CXVG14_1_3?ie=UTF8&qid=1367089537&sr=1-3
Her mother at death's door, Tiffani's grandfather lets her open a Christmas present, hoping to cheer the young girl up. She opens a magicians box with hidden messages of love and treasure.
The Box is heart warming tale of a gift that's been passed down through four generation, each adding their own letter of love before giving it to their child.
Tiffani finds the last letter her mom may ever write.
http://www.amazon.com/The-Box-ebook/dp/B00AM496JK/ref=la_B008CXVG14_1_3?ie=UTF8&qid=1367122961&sr=1-3
Picea watches as her parents–Santa Claus and Spruce–the Elfin queen who transforms into a Christmas tree every year–disappear in a blaze of golden light. It's her turn now. She has one year to find the perfect mate and make him Santa Claus, or the world will be overrun by trolls. Magic points her to Jake, a man lost in grief over the loss of his child. Can Picea Thaw Jake's heart before Christmas Eve or will Jazzy the queen of the trolls stop them in their tracks.
Oh! Christmas Tree is a short story that delves into the heart and spirit of Christmas.
http://www.amazon.com/At-Brink-Neverendings-ebook/dp/B00CRJE7GK/ref=la_B008CXVG14_1_2?ie=UTF8&qid=1369935883&sr=1-2
After he's wrongly executed by the state of Texas, Daniel O'Connel's ghost seeks revenge on the man who really killed his wife.
At the Brink of Neverendings is a story of vengeance that could eventually cost Daniel his eternal soul.