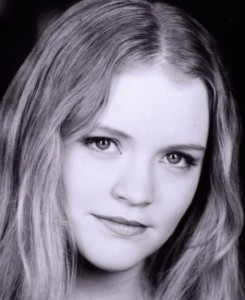 BIO
Keira Michelle Telford is an award-winning author with a love for the gruesome, the macabre, and the downright filthy. She writes dystopian science fiction, contemporary and historical erotic lesbian romance, and other lesbian fiction, often with a particular focus on age-gap relationships.
BOOKS
THE HOUSEMISTRESS – a contemporary erotic lesbian romance
For a lot of seventeen-year-old girls, being sent to a same-sex boarding school would be a nightmare for one simple reason: No boys. But that's really not a problem for sixth form student Rylie Harcourt. Instead, what might prove somewhat difficult to overcome is the school's strict policy concerning on-campus relationships.
All sexual contact is expressly forbidden. Carnal pursuits are a distraction from learning, so says the Headmistress, and virtue is to be as highly regarded as education—if not higher. This harsh ban on expressions of love becomes especially problematic when Rylie meets her new French Housemistress, Vivienne Carriveau, and attraction sparks.
In a sexless environment, thirty-one-year-old Mademoiselle Carriveau is a magnet for the affections of her hormonal, adolescent students. Competition for her attention is fierce, and when it starts to become clear that Rylie's burgeoning interest in her is reciprocated in equal measure, tension among the student body rises to a deadly level.
THE RUIN OF US – a Victorian erotic lesbian romance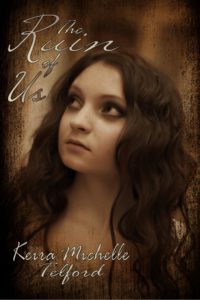 In preparation for marriage, sixteen-year-old Maddie is packed off to finishing school. She anticipates spending a dreary summer refining her knowledge of the great literary classics, improving her needlepoint, and learning how to paint. Instead, she receives an altogether more erotic education at the hands of Miss Camille, the school's beautiful and enigmatic maîtress.
QUICUNQUE VULT – a Victorian lesbian romance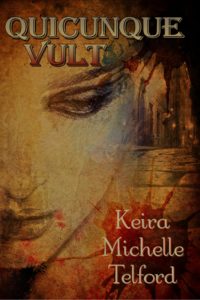 A feisty Irish prostitute with a murky past finds herself stuck in London's East End in the year of the Ripper.
Reeling from a series of bad choices and even worse luck, buxom redhead Mary Jane needs to quit her immoral life. She's approaching thirty years of age, which means her best days are coming to an end, and she's running out of time to better herself.
Ever cognizant of the narrowing window of opportunity before her, the openly sapphic and increasingly reluctant harlot sets her mind to escape from Whitechapel, her wishy-washy plans spurred on all the more when she meets Eva: an inexperienced young flower girl who falls keenly into her embrace and her bed.
Determined to shield the poorly educated and impecunious sixteen-year-old against the corrupting influence of men, and the desperate misery of poverty that drives so many naive slum girls to the streets, Mary Jane will do whatever it takes to preserve Eva's innocence, and to keep the wolf from baying at their door. Even if it kills her.
SILVER: ACHERON (A RIVER OF PAIN) – dystopian science fiction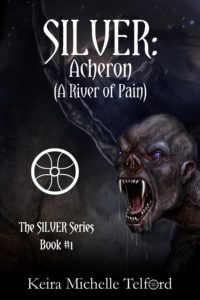 Dishonorably discharged from the Hunter Division and banished for crimes she did not commit, Silver struggles to come to terms with her new prison-like surroundings: a segregated area of the city called the Fringe District, populated by murderers, thieves and rapists.
Starving, and desperate for money, she reluctantly accepts the Police Division's invitation to enroll in a covert Bounty Hunter program: an initiative devised to infiltrate the criminal underworld of the Fringers, and to force the very worst warrant dodging law-breakers to meet their fate–death.
Unfortunately, Silver doesn't realize that the Police Division is about to up the ante. They need more than little snippets of information and arrests–they need someone to pull the trigger.
They need an executioner.
———————————
SILVER: Acheron is the first book (a 40,000 word novella) in a 10-book series featuring the character of Ella 'Silver' Cross. Set more than 300yrs in the future, the Silver Series takes place in a post-apocalyptic, dystopian world where humans are a species on the brink of extinction. No longer at the top of the food chain, humans are preyed upon by the Chimera–genetic mutants that outnumber humankind 25:1.
REVIEWS
LINKS
Official Website for Keira Michelle Telford
Official Website for The SILVER Series
Save