Mazie Baby
"Frayn knows how and when to grab the reader, shake them up, and place them down with a thud to catch their breath. Just when you get comfortable, she shakes things up again, taking her characters and your emotions on a roller coaster ride that you don't want to get off. Her characters are raw and too real to ignore. They'll stay with you for some time to come."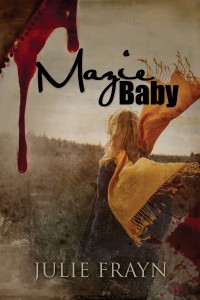 Literary Fiction, Women's Fiction, Contemporary Fiction
Mazie Reynolds has moxie from the top of her bruised face to the tip of her broken wrist. She married a man she adored, and who adored her in return. But over fourteen years, her happy marriage soured with each new beating.
When his attentions shift to their twelve-year-old daughter, Mazie knows it's time to get the hell out. She hatches a plan to escape. But can she outwit the man she vowed to obey until death do they part?
Available at Amazon, Smashwords, B&N, Kobo, and Ibooks
It Isn't Cheating if He's Dead
"I can't say enough good things about this story. It's touching, lovely, funny in parts, sexy, and beautifully written. Jemima, struggling to understand how she lost her fiancé and trying to make sense of her life after his death, is so utterly human that she blooms off the page."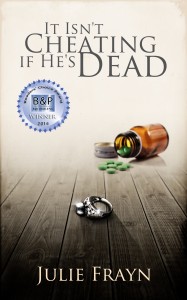 Women's Fiction, Literary Fiction, Contemporary Fiction
Jemima Stone has waited four long years for her missing fiancé, to come home. When he is found dead halfway across the country, she is devastated.
Detective Finn Wight has been working the case from the beginning. He refuses to drop it now, even though it is out of his jurisdiction. He keeps Jemima apprised of all his findings, no matter how painful.
Defending her 'innocent' clients fills Jemima's days. Finn's muscular frame and easy smile fills her fantasies. But nothing relieves the guilt. Guilt that she couldn't prevent her fiance's devolution from genius scientist, to absent-minded professor, to 'bat-shit crazy' at the hands of paranoid schizophrenia. Guilt that, not long after his death, she was finding solace, and happiness, in the arms of another man.
Feeding homeless in a local park helps ease Jemima's pain. When a new 'resident' shows up, the others are wary. Though he refuses to speak, something in his eyes tells Jemima that he doesn't belong there — that someone is looking for him.
Jemima and Finn join forces to discover the man's identity. They uncover the secret that sent him running from home, but there is so much that even he doesn't know. Will the truth send him over the edge for good? Or can Jemima bring him back to reality? Bring him home? Before it is too late.
Available at Amazon, Smashwords, B&N, and Kobo
Suicide City, a Love Story
"Suicide City is gritty, unrelenting, tragic, desperate, sad, heart-warming, heart-breaking, and gut-wrenching. Its prose is wonderful. Its characters are stuck in such grim circumstances you'll be left thanking your lucky stars you never ran away (or at least got any further than a few blocks). Drugs, sex, prostitution – not necessarily words you'd imagine when thinking of teenagers. But in "Suicide City," you're given a full shot of it. You're left feeling for these characters. Several of the scenes Miss Frayn depicts are so shocking and eye-opening…well, it made the read all that much better."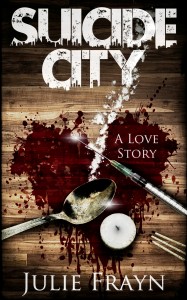 Edgy YA, Literary Fiction, Contemporary Fiction
Sixteen-year-old August Bailey yearns for more than pig slop and cow shit. She fantasizes about an apartment in the city, not a tiny house on an Iowa farm. She dreams of new clothes and falling in love with a worthy boy. Not hand-me-downs from the second hand store in Hubble Falls, population two-and-a-half, or having her jock boyfriend grope her and push her for sex. During another fight about makeup and boys, August's controlling mother slaps her. And August hops the next bus out of town.
She arrives in Charlesworth to discover that reality and fantasy don't mix. After a night of gunfire and propositions from old, disgusting men, she is determined to find the 'real city,' the 'real people' of her dreams. To prove to her mother, and herself, that she is the adult she claims to be.
When her money runs out, she is 'saved' by seventeen-year-old Reese, a kind boy with electric eyes and a gentleman's heart. Reese lives on the streets. Though clean for months, he battles heroin addiction and the compulsion to cut himself. Each day is a struggle to make the right choice.
August falls in love with Reese, and knows her love can save him. She breaks down his emotional walls and he tells her his secrets – of abuse and the truth about his mother's death.
As Reese's feelings for August grow, so does the realization that keeping her could ruin her life too.
Suicide City is an edgy young adult novel. Told from the points of view of August, Reese, and August's mother, the story takes an honest, and often explicit, look at hard realities including teen homelessness, drug use, child abuse and prostitution. But at its heart, it is the story of first love – and the consequences of every choice made.
Available at Amazon, Smashwords, B&N, and Kobo
Trilogy of Unrelated Shorts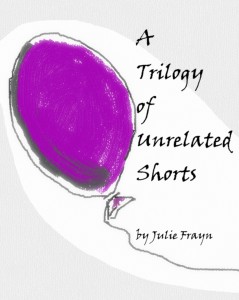 "These stories are difficult to read, powerfully written, emotionally draining and awesome. Frayn's writing is flawless. There is nothing with which I can find fault. Frayn gives us a glimpse into a world that might seem bleak but is not without heroes." ~ Rabid Readers Reviews
Three short-short stories of literary fiction.
Always free at Smashwords
TWO WINS AND AN HONOURABLE MENtION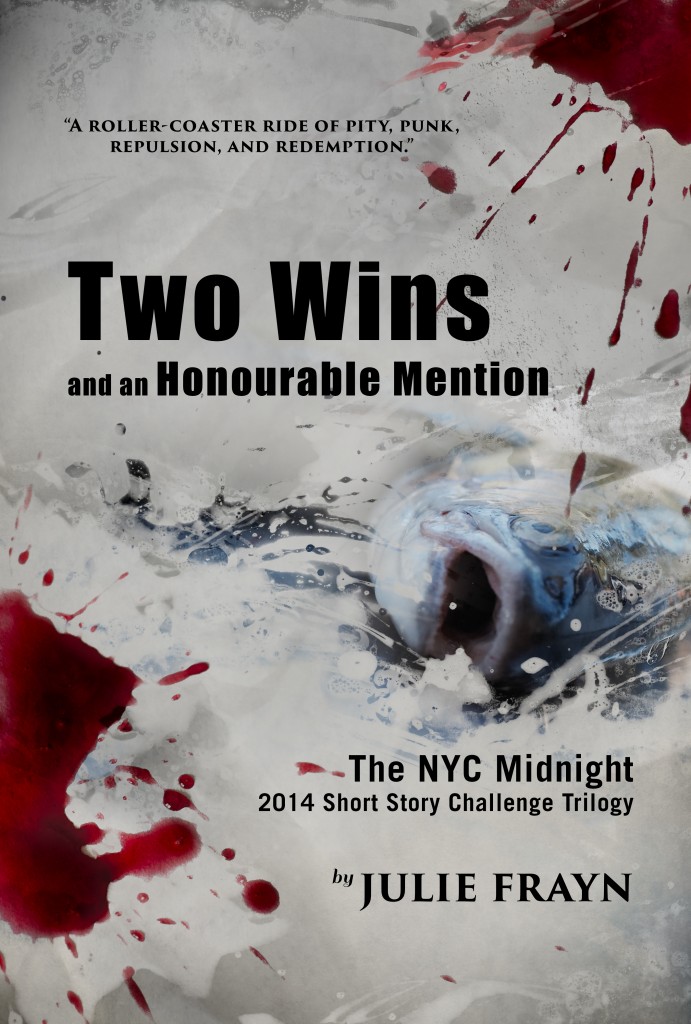 "A roller-coaster ride of pity, punk, repulsion, and redemption."
"Unique and quirky."
"Sick, twisted, scary but with a bit of macabre humor too."
A collection of three more short-short stories that resulted from the 2014 NYC Midnight Short Story Challenge.
Available at Amazon
About Julie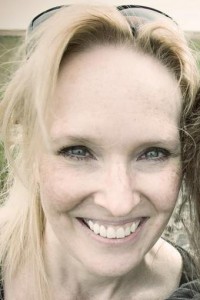 Julie Frayn pens award-winning novels and short stories that pack a punch. And a few stabs. Her work has won two gold medals in the 2013 Authorsdb cover contest, and the Books and Pals 2014 Readers' Choice award for women's fiction.
Bean counter by day, Julie revels in the written word. When she is not working or writing, she spends as much time as possible with her two children (grown adults, really), while they still think she's cool.
Contact Julie here: