John Hamilton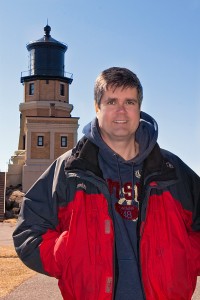 Bio
John is a novelist, journalist, nature photographer, graphic designer, screenwriter, filmmaker, martial artist, dad, pirate, and lover of all pizzas.
In addition to his novels, he's the author of more than 150 nonfiction children's books published by Abdo & Daughters. Lewis & Clark: Adventures West was a finalist at the 17th annual Minnesota Book Awards. In 2008, he won a Golden Duck Award for Excellence in Children's Science Fiction Literature for his six-book series The World of Science Fiction. He won a second Golden Duck in 2010 for You Write It!: Science Fiction, part of a series of books that teach young people how to write genre fiction.
John is a martial artist, with black belts in Tae Kwon Do and Kung Fu. He loves lighthouses, and hiking along Minnesota's North Shore. He's also a professional photographer, with work appearing in dozens of magazines and books, including Backpacker, Photomethods, and Arms Control Today.
BOOKS
Isle Royale — A Great Lakes Historical Thriller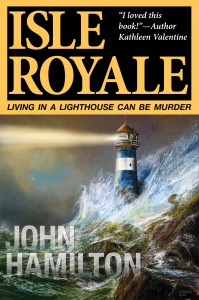 Shipwrecks, gangsters, and the mother of all storms. Living in a lighthouse can be murder.
The year is 1924. The place: Isle Royale, a remote island on Lake Superior. Clarence MacDougal, keeper of Wolf Point Lighthouse, stands ready to guide sailors through treacherous waters.
One storm-tossed night, French-Canadian bootleggers arrive. The gang's leader is Sean LeBeck, a former lover of Collene MacDougal—the lightkeeper's wife. LeBeck is determined to rescue Collene from her dreary life and rekindle their old passion, even if it means taking her off the island by force.
The lightkeeper's son, Ian, escapes during the storm, only to stumble upon a hidden cove, home of the last remaining members of the Coast Guard cutter Chippewa. A dark secret forced the crew to banish themselves in shame. Given one last chance at redemption, the ancient mariners set out on stormy Lake Superior in a desperate attempt to save the day.
Reviews:
Links:
Night Touch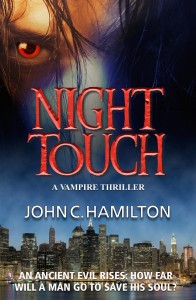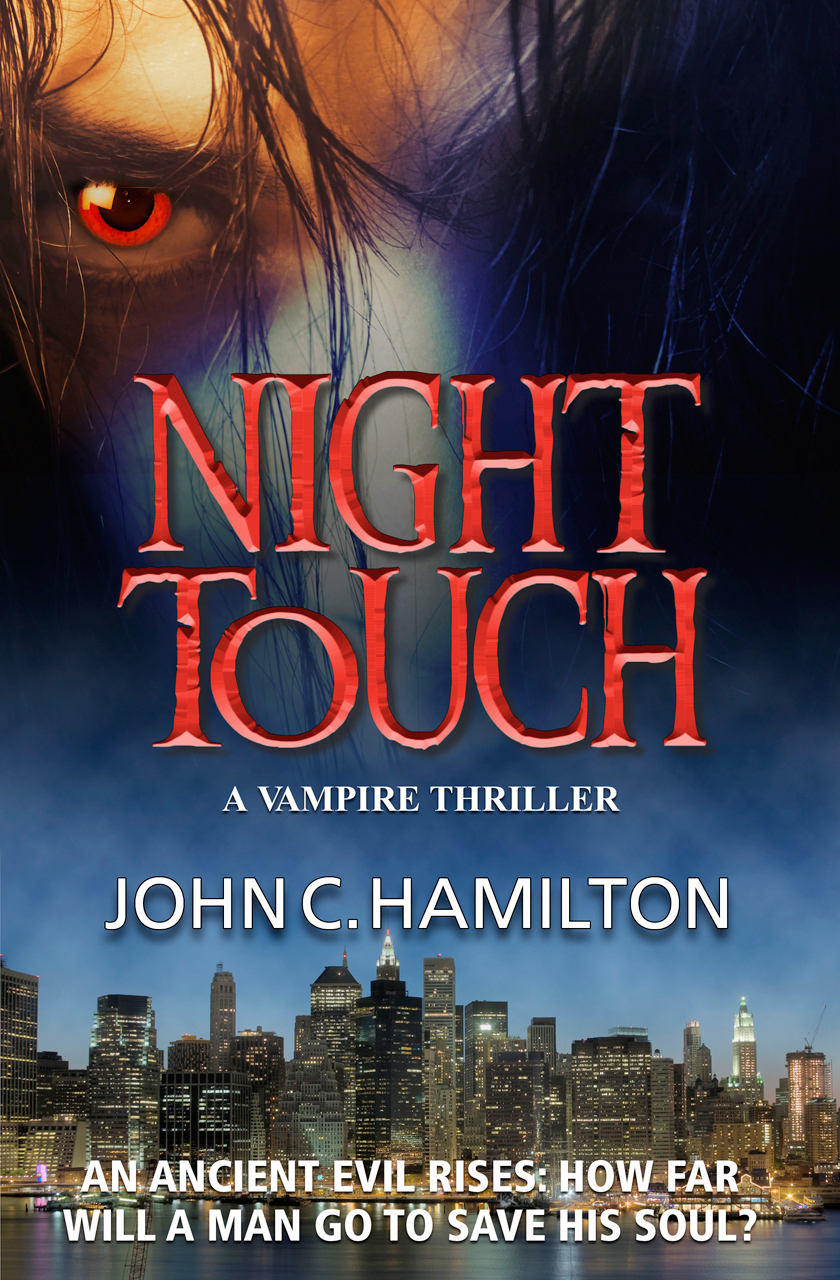 Christopher Price roams the dark streets of Manhattan, terrified of his past, searching for a future. Dr. Willard Pull: dentist and concerned citizen. Blood lust sends them on a head-on collision. One of them is a serial killer. The other is a vampire.
Christopher Price's dream is to shed his ancient curse. To disguise his true nature, Price has his canines filed down regularly by Dr. Willard Pull. Unfortunately for his patients, Dr. Pull is also a mass murderer. When one of his grisly crimes is uncovered, he decides in desperation to pin the blame on Price.
Meanwhile, Price has fallen in love with Rachel, a beautiful and dangerous coworker at his security firm. But her father is an excommunicated priest who recognizes Price as an undead abomination.
Alone and frightened with the whole world seemingly out to kill him, Price must piece together this twisted puzzle and clear his name. His adventure takes him from the bleak streets of New York to the labyrinthine horrors of Citadel Poienari in Romania, home of Vlad the Impaler, the real Count Dracula. Here Price must confront his dark heritage and embrace its evil ways in order to save his soul and the woman he loves.
Amazon Reviews:
A Great Read! *****
"With all the sparkly, teenage vampire romance movies these days, it's nice to read a novel that gets back to a vampire's roots: deep, dark, and gothic. Christopher Price, the hero of the book, has to overcome a dark past, an uncertain future, and a really colorful enemy in order to live out his life in peace. It's non-stop action, and layered with themes of redemption and sacrifice. It's a great read."
Cinematic Horror ****
"No sparkly vampires here! Hamilton's tale is chock-full of action, with a very cinematic feel. At times I could almost see scenes unspooling on a big screen."
Vampire Fiction Done Right! *****
"John Hamilton has crafted a fast paced action/adventure/horror novel with characters that you actually care about. Price and his supporting players leap off the page, and draw you into their struggle. The action whirls around these people and you are swept up in the twisting plot with them. In a unique variation of the traditional vampire theme, Price is at odds with his vampire nature, and longs to redeem his soul. Not in a whiney-teen-angst-vampire way, but in an actual commitment to redemption and sacrifice. Night Touch is a very enjoyable read, and the gripping story kept the pages turning."
Links: