Bio
Helen Hanson writes thrillers about desperate people with a high-tech bent.  Hackers.  The CIA. Industry titans.  Guys on sailboats.  Mobsters. Their personal maelstroms pit them against unrelenting forces willing to kill.  Throughout the journey, they try to find some truth, a little humor, and their humanity — from either end of the trigger.
Helen directed operations for high-tech manufacturers of semiconductors, video games, software, and computers. Her reluctant education behind the Redwood Curtain culminated in a B.S. in Business Administration with concentrated studies in Computer Science.   She also learned to play a mean game of hacky sack.
She is a licensed private pilot with a ticket for single-engine aircraft.  Helen and her husband spent their first anniversary with their flight instructor studying for the FAA practical. If you were a passenger on a 737 trying to land at SJC in 1995, she sends her most sincere apologies.  Really.
Born in fly-over country, Helen has lived on both coasts, near both borders, and at several locations in between. She lettered in tennis, worked as a machinist, and saw the Clash at the San Francisco Civic Auditorium sometime in the eighties.  She currently lives amid the bricks of Texas with her husband, son, and a dog that composes music with squeaky toys.
While Helen writes about the power hungry, she genuinely mistrusts anyone who wants to rule the world. If you enjoy her books, please consider writing a review.  If you don't, please be kind.
Press Clippings
Indie View, Indie Books Blog, Five Question Friday,
Indie Reads, Two Ends of the Pen, Tunes & Scribbles
How Long is a Piece of Rope?, Indie Spotlight
Books
3 LIES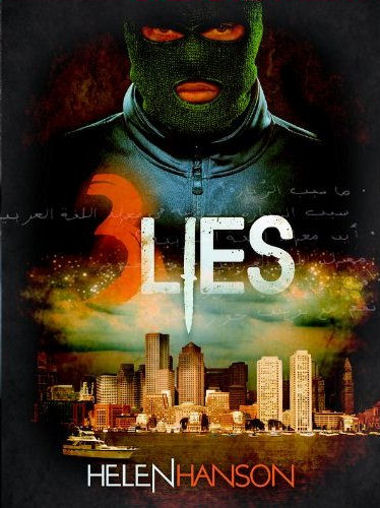 The Back Flap
At CIA headquarters, a young officer discovers that terrorists may have commandeered their computer systems to launch an unauthorized mission. Elsewhere, conspirators abduct nine people to manipulate the rules of their game. Two disparate ambitions — Clint Masters becomes the reluctant link in the chain of danger.
Ever since Clint's almost ex-wife dumped him, he bobs along the Massachusetts coast in a sailboat with his black lab for company. He avoids all forms of technology, a counterintuitive effort for the burned-out founder of CatSat Laboratories. Tired of clutching the brass ring, he needed to untether, step off the corporate treadmill, and smell a flower. Fortunately, he met one, a beautiful, unspoiled woman who doesn't treat him like a commodity. His relationship with Beth offers more promise than his marriage ever did, even if she is on dialysis for her recovering kidneys, until she disappears.
In spite of the evidence, her family refuses to admit she's in danger. Without routine dialysis, she won't survive. As Clint realizes that he loves Beth, damn-near ex-wife Paige sashays back into his life with disturbing news.
While the CIA young gun tracks his quarry, Clint enlists the help of two men to find Beth, a blithe Brit named Merlin, and Todd, his playboy partner-in-tech. But Clint must find Beth before her kidneys fail. And before someone unloads a bullet in his head.
Reviews
Seattle PI.com, BigAl's Books & Pals, GoodReads, Good Book Alert, Blog Critics
Mother Lode, Juniper Grove, The Tattered Page, Geeky Girl Reviews
J. C. Phelps, The Book Diva, Tic Toc, Books and Things 
Links
IBooks, Amazon, Barnes & Noble 
DARK POOL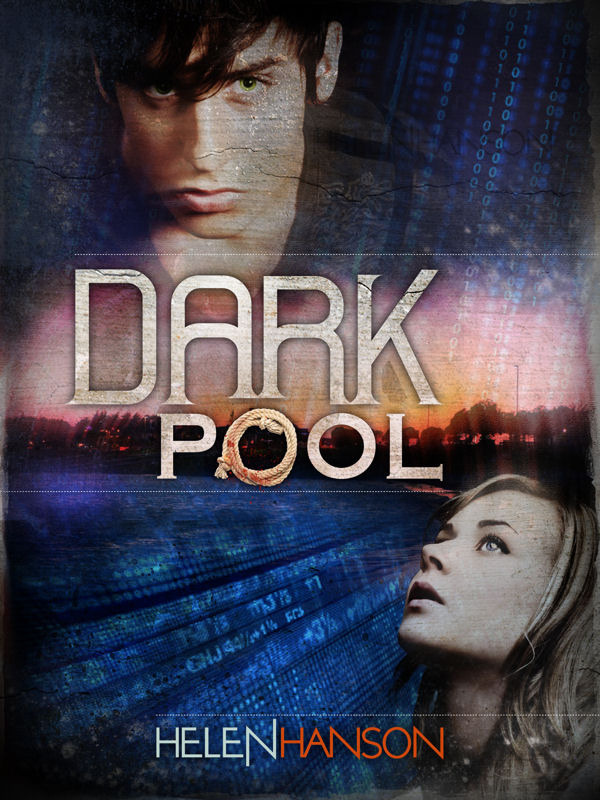 The Back Flap
Forty Billion Reasons to Kill
By this time in her life, Maggie Fender expected to be on her way to law school. Instead she's far from any degree, waiting tables to support her teenage half-brother and their ailing father. With early onset Alzheimer's, her father's lucid moments are few and unpredictable.
Her brother's legal defense for felony hacking charges strained their finances to a snap. In spite of the conviction, he claims he was framed. But now that he's on parole, he also claims their father is sending them messages.
Maggie's tired of the struggle, but she's everybody's legal guardian. Slowing down will lead to disaster. She can hustle. Or face financial ruin.
This isn't the life she envisioned.
In the news, disgraced hedge fund manager Patty O'Mara awaits trial for bilking investors out of forty billion dollars. The legendary dark pool wizard offered phenomenal profits until the SEC examined his books. Then they discovered O'Mara didn't make any legitimate trades on the market.
O'Mara ran his hedge fund the way Charles Ponzi and Bernie Madoff ran theirs. It was all a fraud.
One wealthy investor rallies the troop of irate victims by hiring a noted private investigator to find the missing pot of gold. A Russian mobster, out thirty million in cash, prefers to search for the money alone and without witnesses. Their competing efforts sift the same set of facts.
So why are they interested in Maggie Fender's incoherent father?
While SEC officials try to rebuild credibility for allowing the financial scandal to rage unchecked, the private investigator and the Russian mobster vie to answer a solitary question:
What happened to all that money?
Links
IBooks, Amazon, Barnes & Noble