Chris is a political journalist and author based in London. He worked as the founding political editor of Huffington Post when it launched in Britain in 2011. He currently works for BBC News for a political programme called The World at One, and writes in the ever-diminishing hours left over when the news beast is not growling to be fed.
Weeks In Naviras
A literary novel on politics, death and love. Published December 2013.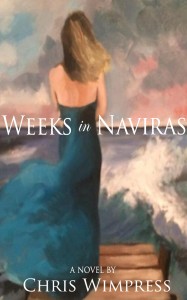 It's late afternoon in the tiny Portuguese fishing village of Naviras, where Eleanor Weeks is sipping wine and watching the ocean.
Even though she's been there dozens of times, how she arrived that particular afternoon is a mystery to her. Until she remembers she's the wife of the British prime minister, and that she's just been killed in a terrorist attack.
As Ellie explores her personal afterlife, she recalls her troubled marriage during her husband's rise to the very top of British politics. She remembers the tragedy and secrets which dominated the last ten years of her life, before recounting her role in a conspiracy which threatens to destabilise not just Britain but the wider world.
Joe is Online
An epistolary novel on cyberterrorism told entirely through digital documents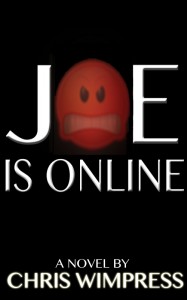 Once Joe is online the world begins to change, and not for the better.
The story weaves between Joe's gradual transition from a disturbed and lonely teenager to the orchestrator of an online cult, and the efforts of Penny Hunt, a cyberterrorism expert, to track him down and stop him.
Spanning continents and decades, in 'Joe is Online' you'll meet a nefarious internet psychic, a evangelical tele-atheist and glimpse a world which seems just around the corner.