LOVE. BETRAYAL. ACTING. YOUNG HOLLYWOOD TRAPPED IN A WEB OF LIES. THE STARLET SERIES.
Introducing the Starlet Series, a snapshot of a Hollywood star's life as she gains independence from those who control her every move. This is not a paparazzi-laden story. It is a realistic, coming-of-age fiction. The actress is a Lawrence or Steinfeld, not a Lohan. In real life, she would cuss in every sentence as she "run lines" both on set and in her daily life. She's an isolated actress with the responsibility of the success of multimillion dollar projects – a product of Hollywood – a young woman.
Starlet's Web – Can a teen actress and a Tim Tebow stand up to Hollywood's web of lies? A fast read with plot twists.
Starlet's Run – In a world where an actress is a product and everyone is a critic, can their love survive? Should it? A slower, deeper read with character development.
Starlet's Light – Young Hollywood actress, Liana Marie Michael, is 'so done' with acting. She gives up the fight until she sees the light. A sad but triumphant read.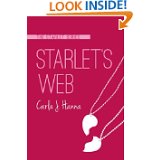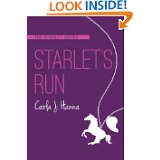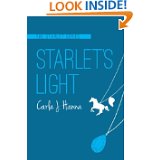 Starlet's End – The Hollywood elite are pointing fingers at those responsible for anti-aging drugs. Can justice be served? An exciting man-hunt adventure with a chilling ending. TBR 2014