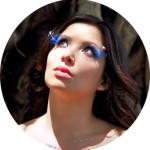 Hanna is the bestselling author of the Bound romantic suspense series and the Dark Angel fantasy series. Although she writes in more than one genre she can't write a book without weaving together a complicated plot and filling it with twists. She writes what she believes: good people can do bad things, ordinary people can do great things, and choose love above everything.
Eternally restless, Hanna has lived in Indonesia, Australia, Germany, Scotland, England, Croatia and Ireland – everything she owns fits into one suitcase. She's planning her next move with her gorgeous (and understanding) partner right now. If not writing, she can be found wandering a dusty market in Marrakesh or trekking a mountain in Peru, often using her travels as settings in her novels.
To WIN a copy of her next release subscribe to her newsletter.
Stalk her: Website | Facebook | Twitter | Goodreads
Girl Wife Prisoner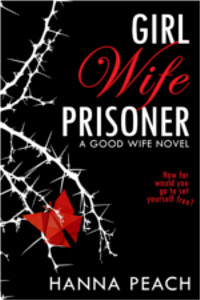 How far would you go to free yourself?
Drake Blackwell is intelligent, successful, controlling, and hiding a violent family past. He just made his latest investment: Noriko.
Imported from Japan, and wed to a stranger, Noriko struggles to stick to the rules of a Good Wife. Drake can't seem to love her, not the way she wants to be loved. She dreams of freedom beyond the gates of Blackwell Manor.
She meets Keir, a passionate young gardener who shares her desire to break free. He gets under her skin and ignites a fire in her she can't ignore. In the midst of her quiet desperation she thinks she has found happiness. And a glimpse of hope.
But this affair can't last…can it?
There is a darkness lingering, but not how you'd expect. There are monsters, but not as you usually know them. The truth is, in this story, no one is completely innocent. And it's always darkest before the dawn.
Although part of a series, this is a standalone novel with no cliffhanger.
Utterly Irreversibly: A Girl Wife Prisoner Novella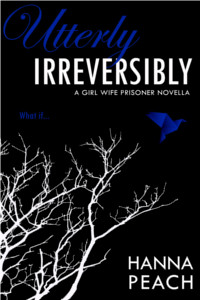 Utterly Irreversibly is a retelling of Girl Wife Prisoner from Keir's alternative perspective. Please finish Girl Wife Prisoner before reading this novella as it contains spoilers.
Noriko and I.
You already know our story. So you know how it ends. I'm sorry. Some things are irreversible.
But others things, things like dreams for example, are not. Dreams are fluid as water, as changeable as the memory of the dreamer. Perhaps, then, I may be given license to re-tell our story the way I dreamed it. The way it should have been…
What if…
Bound by Lies (Bound #1)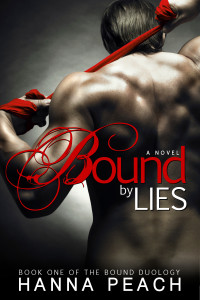 Our love is on his terms. He contacts me only through notes − unpredictable and untraceable. When we meet, he can touch me, but I'm not allowed to touch him. When we make love, it's only after I have been bound and blindfolded. It's the only time I truly feel alive. Which is why I play along with it. For now.
Caden Thaine is the most sinfully beautiful man I have ever seen. But more than that, his touch sets me on fire. And dear God, do I ache for him. I don't know where he lives or even what he does. But this doesn't scare me. My only fear is that one day his messages will stop. I know he's hiding something. That's okay. I am hiding things, too. Like my real name and… who I really am. But the deeper I fall for him, the stronger my curiosity becomes.
I could never have imagined just how much our lives are bound. And that pulling at his tangled web of secrets would cause my own dark past to come back to try and reclaim me. Will we survive? Will our love?
Bound Forever (Bound #2)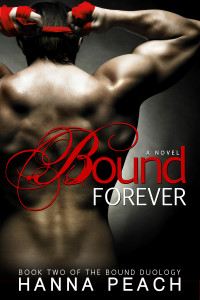 The stunning conclusion to Bound by Lies…
"Kitten"
Caden and I on the run. Together. But he still won't let me touch him and I know he is still keeping things from me. I am determined to uncover everything – at any cost. Even if it tears us apart.
Caden
Jacob is back. He's back and he knows about her. Now, everything that binds the three of us together are twisting and tightening, pulling us all together. I can feel the inevitable coming…
I don't know how this will end… all I know is, there will be blood.
Angelfire (Dark Angel #1)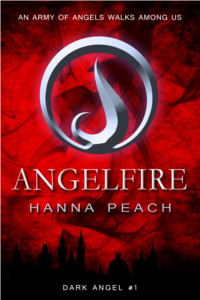 Forget everything you know about angels…
You'll likely find Alyxandria slicing demons with her blades rather than plucking at harp strings. Whether it's with weapons, unarmed or with the "borrowed magics" of distilled angel-blood tattoos, she trains harder than any other Seraphim warrior to prove she is nothing like her parents who abandoned her to become Rogues.
When Alyx starts displaying the signs of a strange new magic, most don't believe her and no one has answers for her. She starts to investigate for herself. The web of lies she uncovers will shatter her world and she'll be forced to risk everything for Israel, a mortal she barely knows.
Alyx and Israel will soon realize that their destinies are inexplicably tied – and that their choices will determine the fate of Earth itself.
It begins in Angelfire.
Angelstone (Dark Angel #2)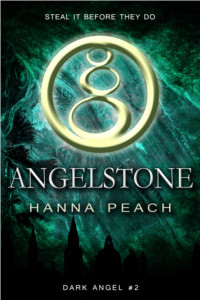 After escaping from the Hollows, Jordan takes Alyx and Israel to Aradale, a secret Rogue community, where they appear to be safe − for now. But did they bring the enemy with them? "Mini", the strange and speechless young girl they rescued from the Hollows, is not as she seems. Why was Elder Michael keeping her locked up? What is she hiding?
Out in the mortal cities, pieces of Black Stone continue to be stolen to make weapons for Samyara's dark army. Alyx and her friends must stop them, but this means infiltrating holy and guarded places to steal the Black Stone − a monastery in remote China, a mosque in Saudi Arabia, an art gallery in Florence and a cathedral in Peru.
Can they win this deadly race against the Darkened?
Angelsong (Dark Angel #3)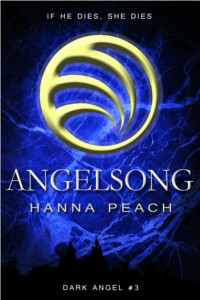 Israel lies dying from demon poison. To save him, Alyx needs the recipe for the cure, supposedly contained within the Threads of Dark, and she needs Mayrekk's knowledge of herbs to make it.
But Mayrekk remains imprisoned in Michaelea, being punished for his hand in Alyx's escape, and Michael himself guards the key to Mayrekk's freedom. The Threads of Dark is sealed within a secret chamber deep under the Archives of Urielos, a Seraphim city clinging to cliffs somewhere along the coast of Italy. Even if Alyx does manage to find a way into the city, the chamber is guarded by ancient riddles and deadly traps…
Can Alyx rescue Mayrekk and retrieve the Threads of Dark before Israel slips away?
Angelblood (Dark Angel #4)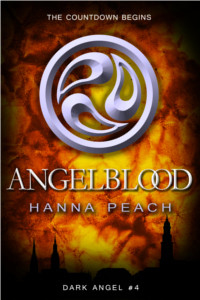 Seven days…
Israel's life has been saved, but Alyx had to make a deal with the Devil to do so. She has to hand Israel over to Lucifer unless she finds a way to defeat Samyara. But first she has to find him. And the only way she can is by delving deep into the mind of Adere, Israel's ex-girlfriend and an ex-Darkened. To do this Alyx will need Israel and Jordan, the two men fighting for her heart, to work together. But can they put aside their differences long enough?
Seven days until Israel is sentenced to Hell. Seven days to find Samyara. Seven days to raise an army.
This will be Alyx's greatest battle yet.
Angeldust (Dark Angel #5)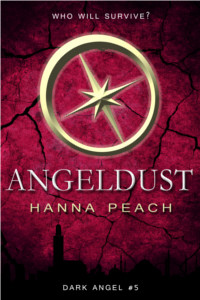 Everything about Michael's dark plan has been hidden – until now. On an island off the coast of Egypt, a fourth Seraphim city has been discovered; a city that doesn't appear on any Seraphim map. This city is hidden, the air smells of blood and there is something very, very wrong with the inhabitants.
Back at Castle Speranza, while Alyx is off uncovering the secret of Raphael's charm, someone will betray her in the worst possible way…
Michael now has everything he needs. Will Alyx be able to stop Michael? Or could this be the end of the world as we know it?