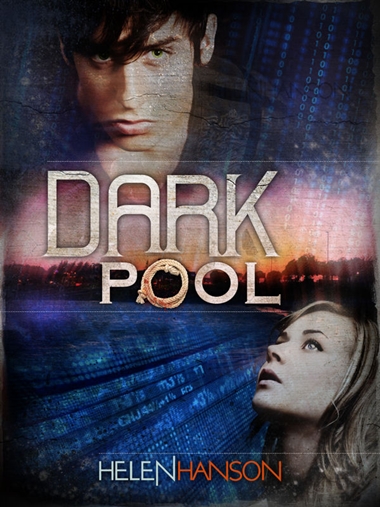 Helen Hanson, friend of the blog and an author listed here, has a new book out. Following on from the success of 3 Lies (5 star review from BigAl's Books and Pals) Dark Pool, explores the territory of massive fraud.
The Back Flap
Forty Billion Reasons to Kill
By this time in her life, Maggie Fender expected to be on her way to law school. Instead she's far from any degree, waiting tables to support her teenage half-brother and their ailing father.  With early onset Alzheimer's, her father's lucid moments are few and unpredictable.
Her brother's legal defense for felony hacking charges strained their finances to a snap.  In spite of the conviction, he claims he was framed.  But now that he's on parole, he also claims their father is sending them messages.
Maggie's tired of the struggle, but she's everybody's legal guardian.  Slowing down will lead to disaster.  She can hustle. Or face financial ruin.
This isn't the life she envisioned.
In the news, disgraced hedge fund manager Patty O'Mara awaits trial for bilking investors out of forty billion dollars.  The legendary dark pool wizard offered phenomenal profits until the SEC examined his books. Then they discovered O'Mara didn't make any legitimate trades on the market.
O'Mara ran his hedge fund the way Charles Ponzi and Bernie Madoff ran theirs.  It was all a fraud.
One wealthy investor rallies the troop of irate victims by hiring a noted private investigator to find the missing pot of gold.  A Russian mobster, out thirty million in cash, prefers to search for the money alone and without witnesses.  Their competing efforts sift the same set of facts.
So why are they interested in Maggie Fender's incoherent father?
While SEC officials try to rebuild credibility for allowing the financial scandal to rage unchecked, the private investigator and the Russian mobster vie to answer a solitary question:
What happened to all that money?