Strangers Are Just Friends You Haven't Killed Yet
"You don't get into this game if you have any appreciation for morality, believe me."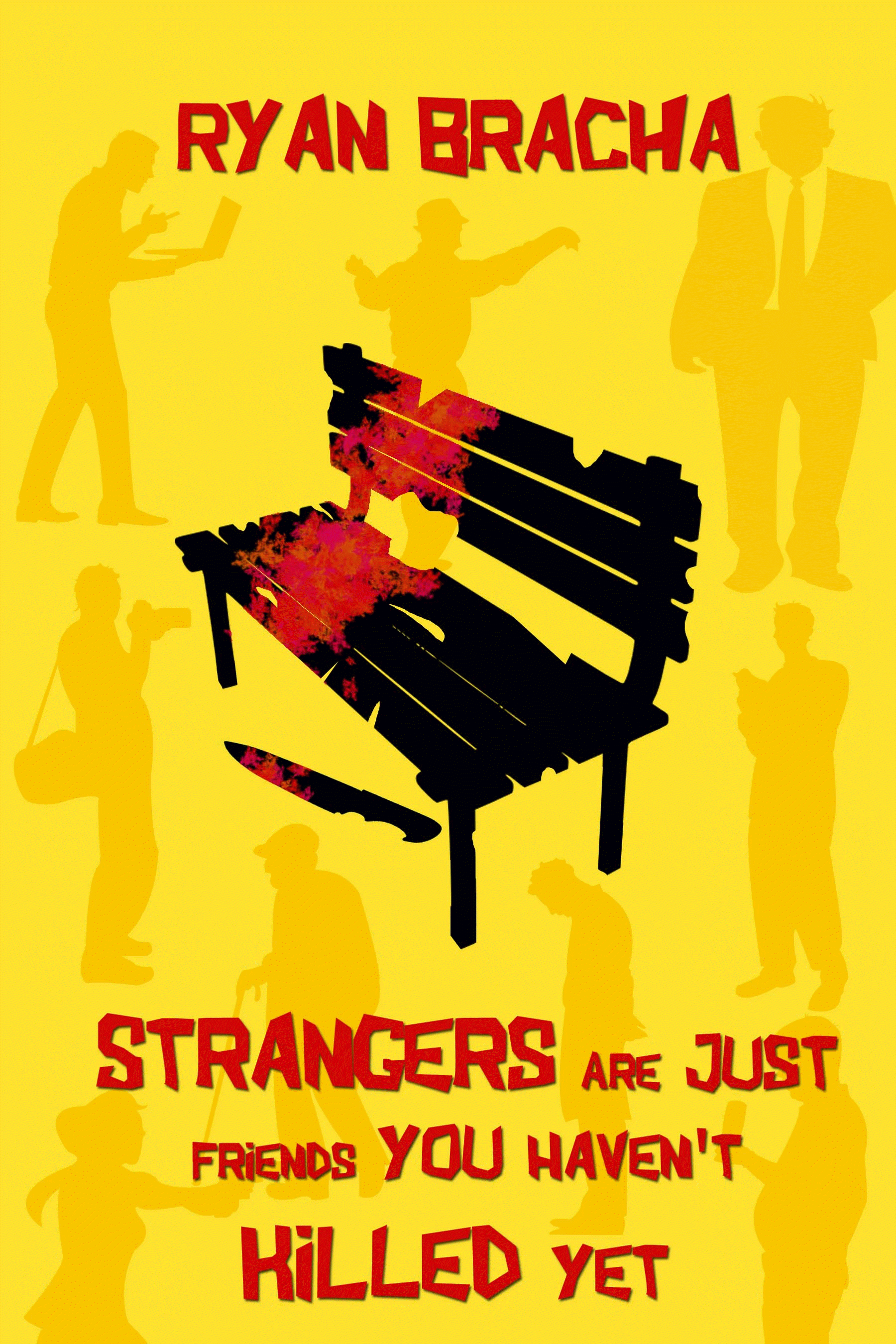 What do you get if you cross a French sex addict hitman, a self righteous left wing blogger with a spam problem, a racist bar room regular and his penchant for porn, an American gangster with a lot of reflecting to do, a small time journalist who dreams of the big time, a weak-willed loner with a Victorian lion hunter alter-ego, a flamboyant PR guru and his devilish plans, a very recently unemployed call centre drone, an old man with a hell of a grudge, and A LOT, of dead bodies? You get this.
The naked corpse of a young man is discovered with his throat sliced open on a cool autumn morning in a park in Sheffield, northern England. By an elderly dog-walker, as usual. He is the first of a rapidly increasing number of seemingly random killings in the city, all in that same way. This leads to a frenzy of media and public speculation, where everybody is a suspect, and everybody has an opinion. Daisy is pointing the finger at the media, rookie journalist David is dreaming of future awards for his coverage of the whole thing, and Terry blames the Asians.
What's actually happening is a far more sinister affair which threatens to spiral out of control. Across the city Tom, call centre outlaw, cast out for his lack of respect for faceless voices, is drinking and snorting himself into a collision course with some very very bad people indeed, how it will end, well that depends on how much of an outlaw Tom's prepared to be.
Strangers Are Just Friends You Haven't Killed Yet is a funny, satirical, sexy, and very violent tale of poverty, addiction, the fickle finger of fame, love and questionable mental health.
Next time you'll maybe want to look that gift horse in the mouth.
What the readers are saying…
"In your face and uncompromising…"
"A brilliant debut…"
"This is powerful writing…"
"If you like Brookmyre at his most violent you will love this…"
"Make sure you have some spare time as you won't be able to put it down…"
"Funny, brutal with twists and turns a plenty…"
Available from Amazon.co.uk or Amazon.com
Tha Dunt Come Frumt Tarn Tha Gets Nowt Frumt Tarn
Intended as the first of a series of short stories entitled: The Short Shorts, which be released periodically over 2013 and will form part of a larger anthology to be released around December 2013 (TBC)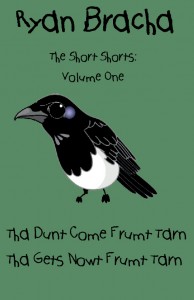 Fintan is the billionaire only child of a Dildo Tycoon and a Porn star. He knows his staff are stealing from him, and he knows that his only friend is his dead mother's biggest fan, Danny. They decide to take a trip to Barnsley to shoot a pretend version of The Secret Millionaire for their own entertainment, but it's not the greatest idea that they could have had.
Available from Amazon.co.uk and Amazon.com
The eagerly anticipated sequel to the Amazon number one best selling novel, Strangers Are Just Friends You Haven't Killed Yet, is due for release worldwide on Thursday April 4th 2013. Links to follow.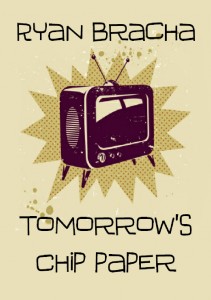 Will Thunder, one half of television's highest paid comedy duo Thunder & Lightning, is being held hostage in his own home by a masked woman with evidence that Thunder is a paedophile, rapist and murderer. She's streaming his torture  live to the world and giving the public the chance to decide his fate, and they love it. Crowds are gathering outside and if she doesn't kill him, they will.
Every channel has its own angle on  the story, and they're not holding back. But who is she? Is she working alone? How is it that she has all of the evidence of Will Thunder's depravity? And how the hell has he been getting away with it for so long? All very valid questions, but they need answering quickly because today's news is very much Tomorrow's Chip Paper.
About Ryan Bracha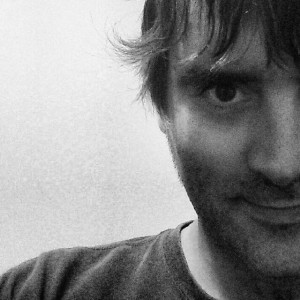 I am a thirty three year old married man from Yorkshire, England. My adventure in storytelling started in 2005 when I wrote, and directed a feature film entitled 'Tales From Nowhere'. That's not strictly true, I wrote a variety of bizarre and far fetched stories at school, I wrote and directed a variety of bizarre and far fetched short films at college and university, and in general life I told a variety of bizarre and far fetched stories for the entertainment of others. It had taken me four years to finally finish my debut novel, but the buzz I got from being able to mentally write 'The End' on it, has been the creation of a monster. My second novel is due in April, and has taken little over seven months, but I've grown as a writer, and I think it's my finest work. Outside of writing I love music, my wife, and Tottenham Hotspur Football Club.
You can get in touch with/'Like' me on: