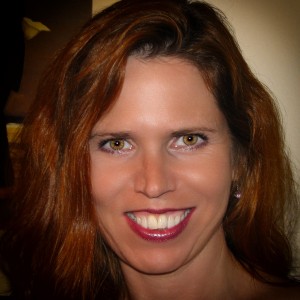 I'm the author of The Tree of Mindala: Wunderwood Book One. I believe in karma, magic, and the power of books to open doors to other worlds! I'm almost as passionate about writing as I am about reading. I write in the middle grade/YA genre because it was those books that made the biggest impact on me when I was a young girl. I hope to pay it forward by offering stories that young (and young at heart) readers will enjoy as much as I enjoy writing them! And if my stories can ignite that spark that will grow into a life-long love of reading, then I will have reached my ultimate goal!
Stay tuned for The Triad of the Tree: Wunderwood Book Two, coming soon!
Books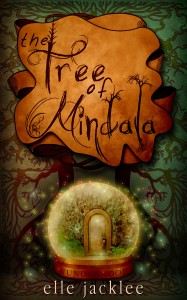 See the exciting Official Book Trailer: http://youtu.be/-e2MwDserCc
"Something I really loved about Wunderwood was that it was new to me. I haven't ever come across anything quite like Elle Jacklee's creation. The concept of Wunderwood is all about balance… I really couldn't tell what was going to happen and how Ms. Jacklee was planning to end the book. I think that the ending was very clever, tying off strings but also leaving it perfectly open enough to continue on with Wunderwood – a place I'd love to return." – Tom Martin, datbookreviews.com
"I'm going to have to stop myself from gushing about this book (which I could so, so easily do) and just sum it up by saying that this is a great fantasy book for tweens and teens, full of clever twists, turns and secrets. I don't know what else to say other than I really, really enjoyed reading this book and could have read about Wunderwood, its characteristics and inhabitants for days." – Hollie, Music, Books and Tea
"This is one of those stories that is suitable for and entertaining to those of all ages. There is nothing in it that would be inappropriate for a younger audience, yet it is written in such a captivating manner that I could barely put it down." – Jonel Boyko, purejonel.blogspot.com
"Out of all the books I have read so far, of 2013, The Tree of Mindala is on the top list of most recommend!" – Cee, Starry-Eyed Heart Book Blog
Synopsis:
Miranda Moon's vivid imagination has gotten her into trouble more times than she can count. This time, she's been suspended from school. So her straight-laced younger brother, Marcus, blames her when they're relegated to their late grandparents' old cabin over Halloween weekend. But when Miranda finds a curious trinket, they're mysteriously whisked away to Wunderwood, where magic flows through the trees and everyone already knows their family name. A place even Miranda never imagined.
Just as they arrive, a sinister warlock, Thornton Crow, is freed from a long banishment. He resumes his deadly agenda to find The Tree of Mindala, the source of all the realm's magic. As Miranda and Marcus discover branches of their own family tree they hadn't even known existed, they learn that Thornton has a score to settle with anyone in their bloodline… especially them. Though justice has always had a way of being naturally restored in Wunderwood, Thornton's latest evil deed just may be the tipping point.
When Miranda discovers her own role in Thornton's release, she knows it's up to her to stop him from stealing not just magic, but also hope. With travel companions that could as easily be foes as friends, and only the cryptic words of a prophecy to guide her, Miranda must decide if she can carry out the task that will either save Wunderwood… or doom it forever.
Purchase on Amazon http://amzn.to/Iy5BsB and Amazon UK at http://amzn.to/18wljAT
Contact Me
Email: ellejacklee@yahoo.com
Twitter: @ellejacklee
Facebook: https://www.facebook.com/elle.jacklee