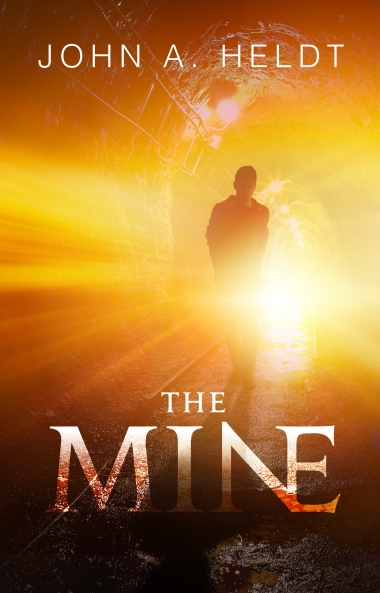 I know my books tend to do best with readers who favor clean romances and nostalgic views of the past, but I don't write novels with any particular group in mind. I try to appeal to as many readers as possible by using timeless, universal themes and moving beyond the limits of genre.
John A. Heldt – 22 January 2015
The Back Flap
In May 2000, Joel Smith is a cocky, adventurous young man who sees the world as his playground. But when the college senior, days from graduation, enters an abandoned Montana mine, he discovers the price of reckless curiosity. He emerges in May 1941 with a cell phone he can't use, money he can't spend, and little but his wits to guide his way. Stuck in the age of swing dancing and a peacetime draft, Joel begins a new life as the nation drifts toward war. With the help of his 21-year-old trailblazing grandmother and her friends, he finds his place in a world he knew only from movies and books. But when an opportunity comes to return to the present, Joel must decide whether to leave his new love in the past or choose a course that will alter their lives forever. The Mine is a love story that follows a humbled man through a critical time in history as he adjusts to new surroundings and wrestles with the knowledge of things to come.
About the book
What is the book about? 
The Mine is mostly a coming-of-age story. It's about a pampered, self-absorbed, fun-loving college senior who matures quickly after he is transported from the comfortable present day to the deceptively tranquil America of May 1941. It's also a romance involving two decidedly different people. Joel Smith is a confident, worldly child of privilege who is used to getting by on his charm and good looks. Grace Vandenberg is a timid, naive daughter of missionaries who has never fully recovered from the tragic death of her parents. In The Mine, readers are treated to a clash of values, cultures, and attitudes. They are placed in the shoes of a time traveler and asked to consider what they would do if given an opportunity to rewrite the past.
When did you start writing the book?
June 2011
How long did it take you to write it?
Eight months
Where did you get the idea from?
Books, movies, and my family history inspired The Mine. I wrote the novel shortly after reading and watching The Time Traveler's Wife in 2011. Back to the Future was also an influence, as were A Walk in the Clouds, From Here to Eternity, The Time Machine, Racing with the Moon, The Notebook, and Ray Bradbury's short story, A Sound of Thunder. I was also inspired by stories about the attack on Pearl Harbor. One of my uncles, a construction worker in Honolulu who later served in the Army Air Corps, witnessed the whole thing from his car. I wanted to write about 1941 almost from the start, but I wanted to approach that historic year from a different angle. I wanted to cover the months leading up to Pearl Harbor and cover them from the perspective of a civilian time traveler who knew war was coming and wasn't all that thrilled about jumping into it. My protagonist wrestles with difficult decisions, the kind that can only confront someone with knowledge of things to come.
Were there any parts of the book where you struggled?
Yes. I struggled with the middle chapters. That has been the case with each of my books.
What came easily?
A few things come to mind. I had little difficulty outlining the story, writing the opening and closing chapters, and bringing my characters to life. I attribute much of that to good planning. I thought a lot about the kind of story I wanted to write before I started writing it.
Are your characters entirely fictitious or have you borrowed from real world people you know?
They are fictitious.
We all know how important it is for writers to read. Are there any particular authors that have influenced how you write and, if so, how have they influenced you?
Yes. There are many. I like how Stephen King, John Grisham, and Nelson DeMille turn phrases; how Clive Cussler and James Patterson construct their chapters; how Nicholas Sparks tackles romance; and how John Jakes approaches history. I was also a fan of the late Vince Flynn and admired, among other things, his efficiency and pacing.
Do you have a target reader?
No. I know my books tend to do best with readers who favor clean romances and nostalgic views of the past, but I don't write novels with any particular group in mind. I try to appeal to as many readers as possible by using timeless, universal themes and moving beyond the limits of genre. The Northwest Passage books span more than a dozen genres, including historical fiction, romance, adventure, humor, young adult, mystery, and fantasy.
About Writing
Do you have a writing process? If so, can you please describe it?
I don't have a process, but I do have habits. I write best in the early morning and late evening, when my house is quiet and I can truly concentrate on what I'm doing. For inspiration, I will often go on a walk. There is nothing like a long walk in a tranquil, scenic setting to stir the imagination.
Do you outline? If so, do you do so extensively or just chapter headings and a couple of sentences?
I outline extensively. In fact, I won't write a single word until I have at least 95-percent of the story mapped out, chapter by chapter, in considerable detail. I don't know of any other way to produce something as complex as the modern novel.
Do you edit as you go or wait until you've finished?
I do both.
Did you hire a professional editor?
I enlist the help of a veteran newspaper editor. Aaron Yost, a former colleague and longtime friend, has edited each of my works. I also seek input from several beta readers, who offer everything from subject expertise to ideas on improving the plot.
Do you listen to music while you write? If yes, what gets the fingers tapping?
No. I can write only in an environment that is free from distraction.
About Publishing
Did you submit your work to Agents?
I contacted about a half-dozen agents after self-publishing The Mine in February 2012.
What made you decide to go Indie, whether self-publishing or with an indie publisher? Was it a particular event or a gradual process?
It was a gradual process. After receiving several rejection letters from agents and publishers, I reevaluated my goals and concluded that the "indie way" was the better way. I decided that publishing on my own timetable, retaining the final say on content, and higher royalties meant more to me than the prestige of being a "published" author.
Did you get your book cover professionally done or did you do it yourself?
I produced the covers of The Journey, The Show, and The Fire, using stock art. Professional illustrators designed the covers of The Mine, The Mirror, and September Sky.
Do you have a marketing plan for the book or are you just winging it?
I have an extensive marketing plan that includes seeking reviews from bloggers, providing information about my books on my blog and Facebook, and paid advertising.
Any advice that you would like to give to other newbies considering becoming Indie authors?
Yes. Give your book the consideration it deserves. Read it, reread it, and revise it until you want to run away from your laptop. Enlist the help of competent editors, beta readers, and illustrators. Be patient. Set reasonable goals. Take marketing seriously. It's one thing to write a book. It's another thing to sell it in a market where several hundred thousand new titles are released each year. Do what you can to stand out in the crowd.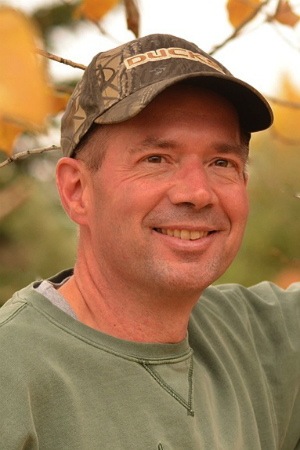 About You
Where did you grow up?
Oregon and Washington.
Where do you live now?
Alabama.
What would you like readers to know about you?
I want them to know I am an author who takes his craft seriously and is not afraid to take risks. Like many others, I welcome every opportunity to grow as a writer.
What are you working on now?
I recently completed September Sky, my sixth novel and the first in the American Journey series. In this book, an unemployed reporter and his college-dropout son will travel from 2016 Los Angeles to 1900 Galveston — the time and place of one of the deadliest hurricanes in history. Like the novels of the Northwest Passage series, September Sky will span several genres and offer multiple points of view. I intend to publish it in early January.
End of Interview.
For more from John, visit his blog, follow him on Twitter, or like his page on Facebook.
Get your copy of The Mine from Amazon US or Amazon UK.