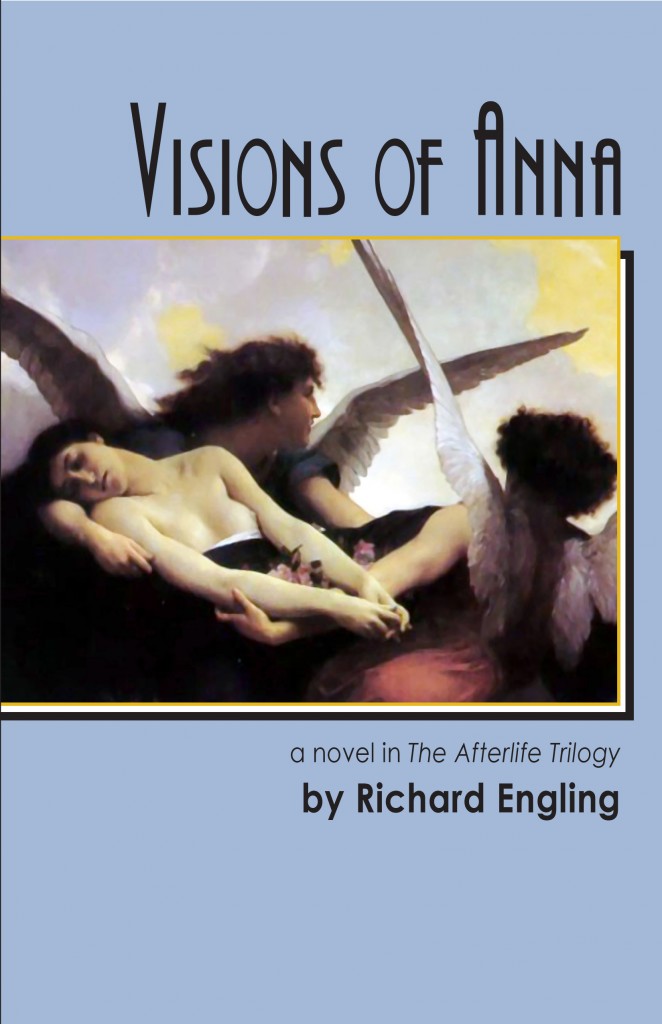 To create the fictional character of Anna seemed the greater tribute than to write a memoir or a biography. So Anna is inspired by Fern rather than literally based on her.
Richard Engling – 12 October 2014
The Back Flap
"Matthew Harkin's urgent questions about his friend Anna's suicide and his own critical illness compel him to risk a perilous, spiritual quest. His heartrending, heart-opening journey through the interwoven worlds of memory, dream, and shamanic magic lead him not only to visions of Anna but to visions of grace. This passionate, poignant novel stands alone strongly and invites us deeper into the mystery of The Afterlife Trilogy."
-Elizabeth Cunningham, author of The Maeve Chronicles
Visions of Anna is a sometimes funny, sometimes disturbing work of contemporary American magic realism. It's a story of sex, psychology, art, Hollywood, the Holocaust, reincarnation and love.
About the book
What is the book about?
Visions of Anna is the story of Matthew Harkin who discovers he has terminal cancer. Ill-prepared to meet his death, he makes a pilgrimage to the scene of the suicide of his dearest friend, Anna. He has the irrational hope that by investigating her death, he may be able to see into the world of the dead.
The novel moves through time, showing us scenes from Matthew and Anna's lives. We see them as young writers together in Paris. We see Matthew's heady experiences in Hollywood as his success as a screenwriter grows. We come to understand Anna's driven, fascinating, twisted soul through her journals, her magical practices and her love affairs.
With the aid of a Native American shaman and an ex-lover, Matthew reclaims his life and puts to rest the ghost of his friend. In a long and intense ritual, they free her soul from the pain that bound her to the earth.
When did you start writing the book?
I began writing this book in the early 1990's.
How long did it take you to write it?
It took about eight years.
Where did you get the idea from?
My friend, Fern Chertkow, killed herself in 1988. We met in graduate school working towards Masters degrees in fiction writing in 1976 and became close friends. After graduate school we travelled to Europe and lived in Paris for five months. Fern stayed there longer and I moved on to Barcelona. We remained close friends until her death. When she died I knew I'd want to do a book as a tribute to her. A few years later it started to take shape in my mind. Since we both loved fiction and met each other while learning to be novelists, I knew I'd want the book to be a novel. To create the fictional character of Anna seemed the greater tribute than to write a memoir or a biography. So Anna is inspired by Fern rather than literally based on her.
Were there any parts of the book where you struggled?
I don't really know what happened to Fern to set her up for suicide. In inventing those parts of the story, I wanted to be true to the spirit of her life and create the fictional Anna's life in a way that was respectful to the memory of my friend. I wanted to do right by her.
What came easily?
Probably the easiest parts were the parts that were closest to experiences we'd actually had together. There's a lot in the graduate school scenes and the Paris scenes that are based on events. Those were fairly easy to write. And then the parts involving Matthew that were imagined were also easier. The character of Matthew is "inspired" by me in the same way Anna is inspired by Fern. Matthew's experiences with his wife, his lover, his career in the movie industry are inventions. That was fun to create all that.
Are your characters entirely fictitious or have you borrowed from real world people you know?
Most of the characters are composites of people I've known and invention. There are a couple characters (Kolelo and Tony) who are each mash ups of two different people I've known with an added later of invention. And then the people in Hollywood are total inventions—although the movie director Clive Davisson owes a debt to what I've read about the real life director, John Huston.
We all know how important it is for writers to read. Are there any particular authors that have influenced how you write and, if so, how have they influenced you?
The writers I was reading when I was first developing my voice as a novelist were the most influential on me. I loved Jack Kerouac for the rhythm of his words. Lawrence Durrell for the gorgeous of poetry of his prose. Durrell is a master of style and at the same time incredibly sophisticated in the knowledge of the human heart. His characters are incredibly rich. His Alexandria Quartet might be the best thing ever written. And then I loved Fitzgerald, Hemingway and Faulkner. Dostoyevsky. Eugene O'Neill. Robert Bly. (Robert I also know personally, and he advised me on one of the scripts I adapted from the ancient Greek). Those are all writers that I have not only read for enjoyment, but reread multiple times to look at how they achieved what they achieved on the page. I also read biographies and autobiographies to see how they led their lives and did their work. Biographies can provide us some mentorship from the greats. We can attempt to emulate some of what made them great.  Also, Stephen King has written some interesting things about writing, and I spent a lot of time investigating one of his short stories to look at how he creates suspense from sentence to sentence. He's a master at making readers turn the pages.
Do you have a target reader?
I am delighted with every reader who takes the time to read my work. I think the reader who will most enjoy this novel is someone who loves a good story.  I am very interested in style, but most of all I like to write a compelling tale. I put a lot of energy into making sure the work is something that holds your attention. I also want to reveal something about the human heart and soul. And in the case of this book, I hoped it would have been something Fern would have enjoyed reading, as well.
About Writing
Do you have a writing process? If so can you please describe it?
For my first drafts, I like to work at a café, on a laptop with the internet and my mobile phone shut off. I make most my living as a writer and some as a theatre artist. Most of the writing projects that come in are for marketing copy of various sorts. I have an office at home where I do that work, but when I'm writing a novel, I like to get away to where I can concentrate for three or four hours totally on drafting the novel. That allows me a concentrated focus so that I can invent without distraction. In my home office, all my other deadlines and tasks call for my attention. It's too distracting.
Do you outline? If so, do you do so extensively or just chapter headings and a couple of sentences?
With this book I did outline in very broad terms, but I did not have an outline of the whole book. And in fact a lot changed as I wrote the book. There are whole sections that I did not know were going to be in the book when I started. With any book there is always a good deal of discovery along the way.
Do you edit as you go or wait until you've finished?
I typically start my writing session with editing what I wrote the day before to propel myself into writing the new material. However, once I start drafting the new work, I turn off the editing side of the brain so as not to inhibit myself as I venture into new territory. Once the whole book is drafted, I go back and rewrite several times, often deleting and adding whole sections until the book feels right. I have a handful of trusted readers who help with feedback during that process.
Did you hire a professional editor?
Polarity Ensemble Theatre Books has an editor.
Do you listen to music while you write? If yes, what gets the fingers tapping?
Not typically. Usually there is music playing in the cafes. But I do carry stereo earplugs and have music available to listen to in case conversations at nearby tables get too distracting. I like listening to contemporary jazz by Chicago area musicians like Brian Gephart, Kelly Sill, John Moulder and Paul Wertico. I am also partial to bands like Morphine.
About Publishing
Did you submit your work to Agents?
Yes. I had an agent who sold my first book to Penguin/Putnam who published it under their Onyx imprint. He died a few years after that, but by then I'd turned more of my attention to working in live theatre in Chicago and I didn't get a new literary agent.
What made you decide to go Indie, whether self-publishing or with an indie publisher? Was it a particular event or a gradual process?
Visions of Anna is being presented as part of The Afterlife Trilogy from Polarity Ensemble Theatre and Polarity Ensemble Theatre Books. The Trilogy consists of two novels and a world premiere play being published/produced under one umbrella. I don't know of any other theatre company or publisher that has attempted something of this scope. The idea demands an organization that is willing to undertake something with an unusual vision.
Fern Chertkow had written her novel She Plays in Darkness in the 1980's I was at Fern's apartment in Salt Lake City with her parents after her death at the time of her memorial. They entrusted her manuscripts to me to see if I could find a publisher. In the 90's I wrote Visions of Anna with the character of Anna inspired by Fern. Then in 2010 I had a new idea about how to approach this material and began writing the play, Anna in the Afterlife. It wasn't long into writing the play that the Afterlife Trilogy occurred to me: What a fascinating experience it would be to read Visions of Anna, see the play, and read a novel by Fern Chertkow. Originally I was going to propose publishing a different one of Fern's novels, but in rereading the manuscripts, I saw that She Plays in Darkness had some really fascinating parallels with the works I'd written. Both Anna (in Visions of Anna) and Cynthia (the protagonist in She Plays in Darkness) have identical twins who are murdered. In one case the murder happens when they are children, in the other when they are 29. In Anna in the Afterlife, Anna is split into three versions of herself. The experience of the three works is a little like looking at the same subject matter through a series of prisms.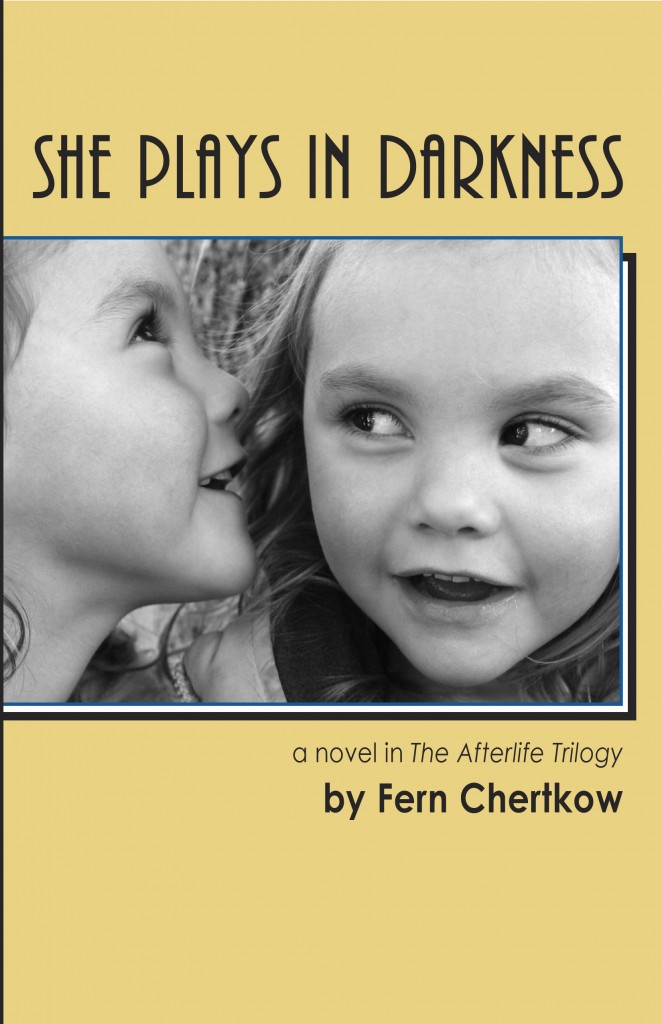 Did you get your book cover professionally done or did you do it yourself?
Cathleen Ann is a wonderful  graphic artist who frequently designs the poster and postcard art for Polarity Ensemble Theatre. She is doing the cover art for Visions of Anna.
Do you have a marketing plan for the book or are you just winging it?
We are working with the marketing people at Polarity Ensemble Theatre and with JKS Communications, a publicity firm that specializes in publishing.
Any advice that you would like to give to other newbies considering becoming Indie authors?
Make sure your work is truly ready for an audience.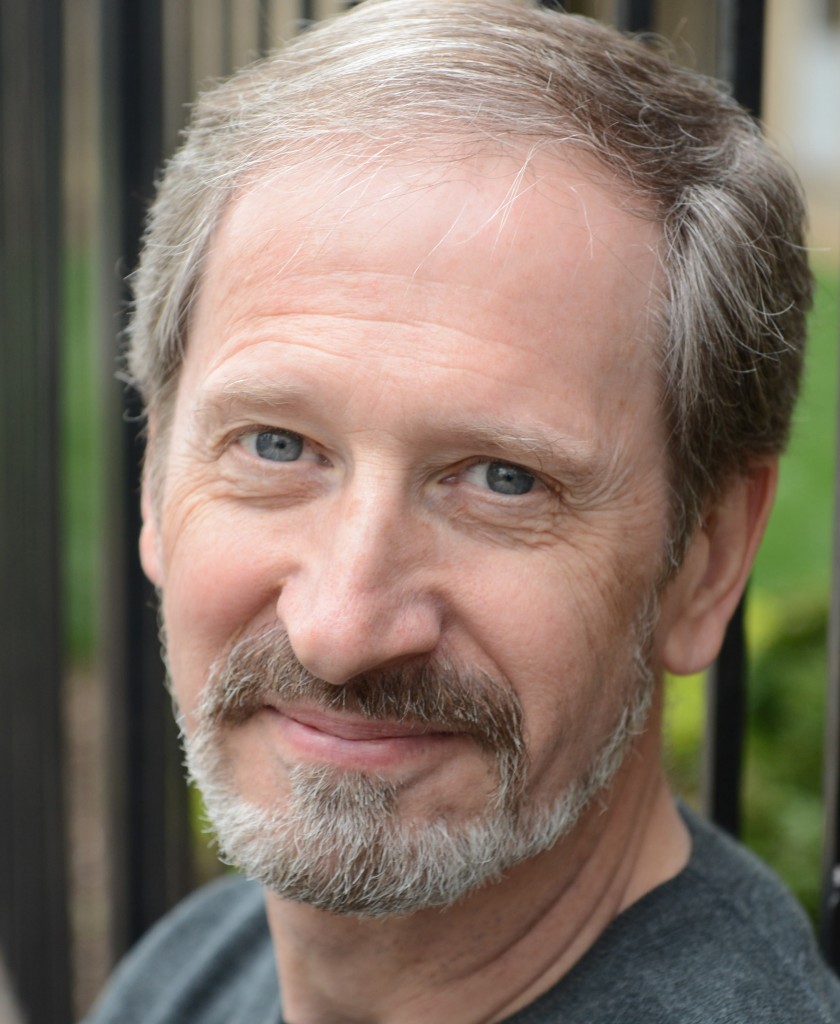 About You
Where did you grow up?
Elmhurst, IL.
Where do you live now?
Evanston, IL.
What would you like readers to know about you?
Richard Engling is co-founder and artistic director of Polarity Ensemble Theatre. He is an actor, director, playwright, novelist and musician.
His books have been published by Penguin/Putnam (Body Mortgage, a novel) and Polarity Ensemble Theatre Books (Antigone and Macbeth: Adaptations for a War-Torn Time, plays). He played drums for 10 years with Midnight Blue, a jazz quartet.
He works as a freelance writer and actor, and has performed with Keyhole Theatre, Shakespeare Inc., Chicago Actors Ensemble, the IO and others.
What are you working on now?
I am preparing for the production of Anna in the Afterlife, my play which will premiere April 25, 2015.
End of Interview:
For more, visit Richard Engling's website or friend him on Facebook. You might also be interested in visiting Polarity Ensemble Theatre's website, blog, or liking their page on Facebook.
You can get your copy of Visions of Anna from Amazon US or Amazon UK.
You'll also want to get a copy of Fern Chertkow's She Plays in Darkness, available from Amazon US or Amazon UK.