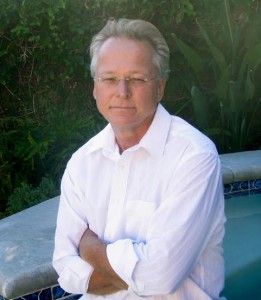 Award winning author, drinker of spirits, faceless poker player, impromptu musician, jack-of-all-trades, cancer killing agent, father of triplets. Author of "Document 512" and "The Art of Raising Hell"
Thomas's first novel was published in 2012 and called Document 512. It won awards from Reader Views and Best Indie Books, along with recognition from Foreword Review and National Indie Excellence Awards.
His second novel, The Art of Raising Hell, was published through Dark Alley Press in May of 2015. It won Best Young Adult Novel of 2015 from BestIndieBookAwards and was a Semi-finalist for best Literary Novel of 2015 through the Kindle Book Awards. Thomas is also a member of IWOSC (Independent Writers of Southern California).
                                                 
 NOW AVAILABLE in Audiobook!!!
L.J. Ganser has narrated for such famous authors as James Ellroy and Nicholas Sparks. He did a marvelous job of bringing the characters of Bunsen Creek to life.
September 2015 –  ""The Art of Raising Hell" won Best Young Adult Novel of 2015 from Best Indie Books.  Best Indie Books  
July 2015 –  ""The Art of Raising Hell" is our generation's "Catcher In The Rye": a tender, yet compelling, coming-of-age tale that reminds its audience of the differences between life and living." San Francisco Book Review  
August 2015 –  "Lopinski is a brilliant writer with a distinct authorial tone…All the characters in "The Art of Raising Hell" are well depicted and believable…"Reader's Favorite