Welcome!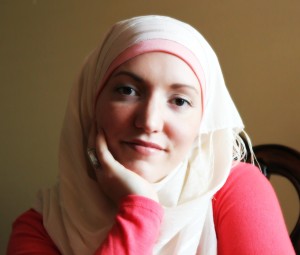 GOODREADS * AMAZON * TUMBLR * FACEBOOK
TWITTER * KOBO * B&N * CONTACT * E-MAIL
A long time enthusiast of things that go bump in the night, Theresa began her writing career as a journalism intern—possibly the least creative writing field out there. After her first semester at a local newspaper, she washed her hands of press releases and features articles to delve into the whimsical world of young adult paranormal romance.
Since then, Theresa has gotten married, had three terrific kids, moved to central Ohio, and was repeatedly guilt tripped into adopting a menagerie of animals that are now members of the family. But don't be fooled by her domesticated appearance. Her greatest love is travel. Having stepped foot on the soil of over a dozen countries, traveled to sixteen U.S. states—including an extended seven-year stay in Kodiak, Alaska—she is anything but settled down. But wherever life brings her, she will continue to weave tales of adventure and love with the hope her stories will bring joy and inspiration to her readers.

THERESA'S BOOKS

Anthology
A collection of six folklore retellings that will twist your mind and claim your heart. 
SHIMMER: A heartbroken boy rescues a mermaid… but is it too late to save her?
BETWEEN is about a girl, a genie, and a ton of bad decisions.
SUNSET MOON: Eloise doesn't believe in Native American magic–until the dreamcatcher spiders spin her down an unknown path.
THE MAKER: An incapacitated young man bent on revenge builds a creature to do it for him.
A BEAUTIFUL MOURNING: The story of a Maya goddess torn between duty and love, and the ultimate sacrifice she must make to achieve true happiness. 
THE BARRICADES: When a human girl risks everything to save the life of an Eternal prince, will their feelings for each other change the world they know, or tear it apart?

New Adult

He left home to escape. She made a new life out of guilt. Neither one expected to find love—but not even the Arctic can cool this steamy romance.
Maya knows she's doing the right thing by moving to Alaska with her parents, but that doesn't mean she has to be happy about it. Forced to give up a scholarship to a prestigious art school, she relocates to a Podunk town with one college the size of her high school cafeteria, all to help hold her family together after the death of her little sister. But a fresh start can only do so much.
Jake doesn't like handouts and he certainly doesn't need any distractions. Working on a salmon boat in Kodiak, Alaska is the only way to pay for his mother's surgery back in the lower forty-eight. Juggling college courses and constant worry about his mother's health, Jake couldn't imagine anything else fitting into his life. That is, until he meets Maya, the sexy Californian artist who tints his world in technicolor.
But when Maya's family starts to crumble and Jake's mom takes a turn for the worse, will they drag each other down, or can they find what they were missing all along?
In this new adult romance, Theresa DaLayne paints a swoon-worthy story about life under the midnight sun, following your heart, and learning to live on the edge.

Young Adult
Coming July 20th, 2015
Trapped between duty and desire, even a goddess is forced to choose.

When Ishel falls madly in love, the Mayan goddess is left with a choice. Fulfill her royal obligation and marry the god of war, or follow her heart and elope wit the deity who has true claim over her heart–Kinich, ruler of the sun.

Determined to have Ishel as his wife, the god of war will stop at nothing to ensure their betrothal. Left with no other choice, she flees the heavens. But there is more at stake than even a goddess can foresee. An unexpected surprise awaits…One destined to challenge her immortality.

Without the goddess to tend to mankind's plants and flowers, the middle world will surely perish. And how will she live on to protect the single person who needs her most?
Coming July 20th, 2015

Zanya Coreandero is a seventeen-year-old orphan with only a single friend and no hope for a normal life. Diagnosed with anxiety and night terrors, no one believes her cuts and bruises are a result of an evil entity, and not a brutal case of self-harm.
When Zanya is kidnapped, she meets a group of gifted Maya descendants, each with a unique ability. Gone from a nameless castaway to the only hope of mankind, Zanya is forced to make a grueling decision: bond with an enchanted stone and save mankind from rising underworld forces, or watch helplessly as Earth falls victim to a familiar dark deity from her dreams. This time, he's playing for keeps.
When a dark-eyed timebender takes interest in Zanya's mission, it's unclear if his intention is to help, or if he's on a hell-bent mission for revenge. Wary of falling for a man with a major secret and a tainted past, Zanya fights to keep her distance. If only her heart gave her a choice.
THE REST OF THE STONE LEGACY SERIES IS SCHEDULED TO RELEASE IN 2015!