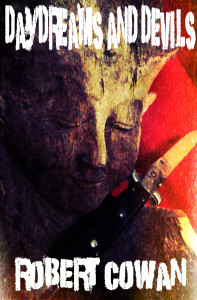 Amazon UK No1 bestseller 'Daydreams and Devils' blends crime, coming of age and dark humour.
Vincent, with his sadistic right hand man Frankie, seeks to expand his interests with his own brand of gangland psycho terrorism.
James, a young music obsessive, leaves school determined to do life his way, dreaming of glory in a gang with guitars.
But as two worlds collide will dreams become nightmares?
WHAT THE READERS ARE SAYING
"I loved it, the imagination, the images evoked by the prose and the skill involved in bringing it all together."
"plenty of action, authentically snappy dialogue, some great imagery, utterly believable, well-rounded characters and a generous helping of humour."
"With shifting narrative, complex and engaging characters, and an entertaining plot peppered with occasionally acerbic humour, Cowan's sophomore offering shows none of the signs of that difficult second album."
"Cowan is the master of entertaining dialogue. He allows us to connect with the characters through their rich and sometimes disgusting language."
"I adored this book. It was face paced, exciting and full of humour. I couldn't wait to turn the page and finished it in a few days."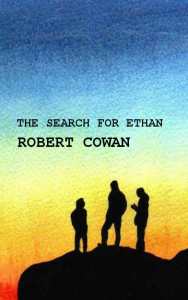 A gritty contemporary urban drama brimming with dark humour. Two typical teenage lives are transformed after a night of hallucinogenic experimentation, when the subsequent bad trip spills into their real lives with tragic consequences. A desperate but comically bizarre search for redemption begins, with help from an unlikely source.
What readers are saying:
"This is the kind of novel for readers who want to be pulled into a gritty story and come out of it moved by its poignancy". – underground book reviews
This was my literary surprise of 2014…With his debut novel, Cowan joins the ranks of a new breed of British novelists, telling their stories the way they want them told. Wonderful.
"I'd love to come up with some magnificent philosophical insight into the majesty of this book, but it would be silly. This is not a book that wants a pretentious analysis, it is a book that deserves a direct, honest appraisal. I couldn't put the damn thing down"
"a little gem of a novel… full of warmth, humour and real character… reminiscent of Roddy Doyle's chancers and layabouts"
"This is hands down one of the best books I have read this year. Robert Cowan has a unique style that piqued my curiosity from the first paragraph and held me firmly in his literary grips until the very last page. ..Not often comes along a book that sticks with me for days after I put it down. Cowan managed to do just that in his superbly crafted debut novel."
"Started out like a cross between Gregory's Girl and Trainspotting and then got a whole lot darker. The sort of dark humour Scottish writers excel at … think Christopher Brookmyre."
About Robert Cowan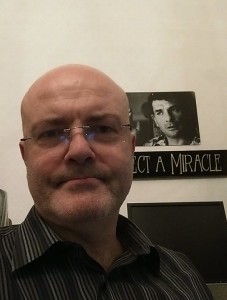 I live in a small town in Scotland, with my wife and two children and two cats. After years of making music and song writing, I published my first novel 'the Search for Ethan' in 2014. The second, Daydreams and Devils was published in June 2015.
Influences: Jack Kerouac, Irvine Welsh, Lou Reed, The Rolling Stones, The Buddha. (An eclectic bunch)