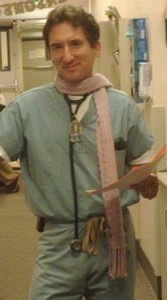 Bio
---
Christopher Stookey is an emergency physician and author.  He writes short stories, novels (medical mystery thrillers), as well as works of non-fiction.  When not writing or working his day job, he enjoys surfing and mountain biking.  Chris lives in Laguna Beach, California with my wife and two dogs.
Books
---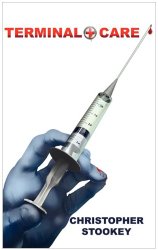 Published 2010 by Silver Leaf Books
Genre: Medical mystery, thriller.
Book Summary
---
 Phil Pescoe, a 37-year-old physician at Deaconess Hospital in San Francisco, becomes alarmed by a dramatic increase in the number of deaths on the East Annex (the Alzheimer's Ward).  The deaths coincide with the initiation of a new drug study on the annex where a team of neurologists have been administering "NAF," an experimental and highly promising treatment for Alzheimer's disease.
Mysteriously, the hospital pushes forward with the study even though six patients have died since the start of the trial.  Pescoe teams up with Dr. Clara Wong—a brilliant internist with a troubled past—to investigate the situation.  Their inquiries lean them unwittingly into the cutthroat world of big-business pharmaceuticals, where they are threatened to be swept up in an elaborate cover-up scheme to hide the truth about "NAF."
With the death count mounting, Pescoe and Wong race against time to save the patients on the ward and to stop the drug manufacturer from unleashing a dangerous new drug on the general populace.
Reviews
---
Crystal Fulcher, My Reading Room  
"Hard to put down."  "I woke up thinking about the book and could not wait to get back to it." "The medical thriller at it's best."                              Read Crystal Fulcher's full review.
Jennifer Higgins, Rundpinne Reviews
"Intense medical thriller…."  "Deeply rich and  realistic characters."  "An absolute delight to  read…."                                                                        Read Jennifer Higgin's full review.
RETAIL
---
---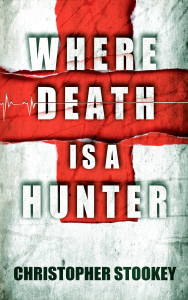 Scheduled for release by Silver Leaf Books, May 2015
Genre: Medical mystery, thriller.
Book Summary
---
Hannah Fâtier is a thirty-two-year-old physician fresh out of residency training.  She's just started her first job as an anesthesiologist at Deaconess Hospital in San Francisco, she's bought a new home, and she's engaged to be married.
In short, life is good for Hannah—until, one morning at work, tragedy strikes.  A patient under her care dies unexpectedly during a routine operation.  An investigation into the case reveals the cause of death to be a basic medical error committed by Hannah.  Wracked with guilt, Hannah falls into a malaise of depression and self-reproach.   Yet the more she ponders her alleged "error," the more she realizes that something about the way her patient died doesn't add up.  Digging deeper into the records of the case, Hannah discovers a number of puzzling inconsistencies.  She begins to suspect that someone has framed her for a medical mistake she never made.  But who would do such a thing and why?  And, more importantly, if there was no medical error, then why did her patient really die that morning on the operating table?
Where Death Is a Hunter is a medical mystery/thriller dealing with hospital death, betrayal, one doctor's self-doubt, and the search for redemption.
Pre-release REVIEWS
---
Nagendra Murti, author of Thar Express                             "
"Superlative medical thriller that will keep you up at night."  "No cliched cadaver-in-the-morgue scares…stays credible from cover to cover."                                                                         Read Nagendra Murti's full review.
SJ Pierce, author of the Alyx Rayer Chronicles
"A well thought out medical thriller that drew me in from the first page and had me hooked till the end."  "Un-put-down-able book [that] will keep you up all hours of the night."                                                                                             Read SJ Pierce's full review.
RETAIL
---
Will be available from Amazon, Barnes & Noble, and wherever books are sold May 2015.
Available now for pre-order at Silver Leaf Books.