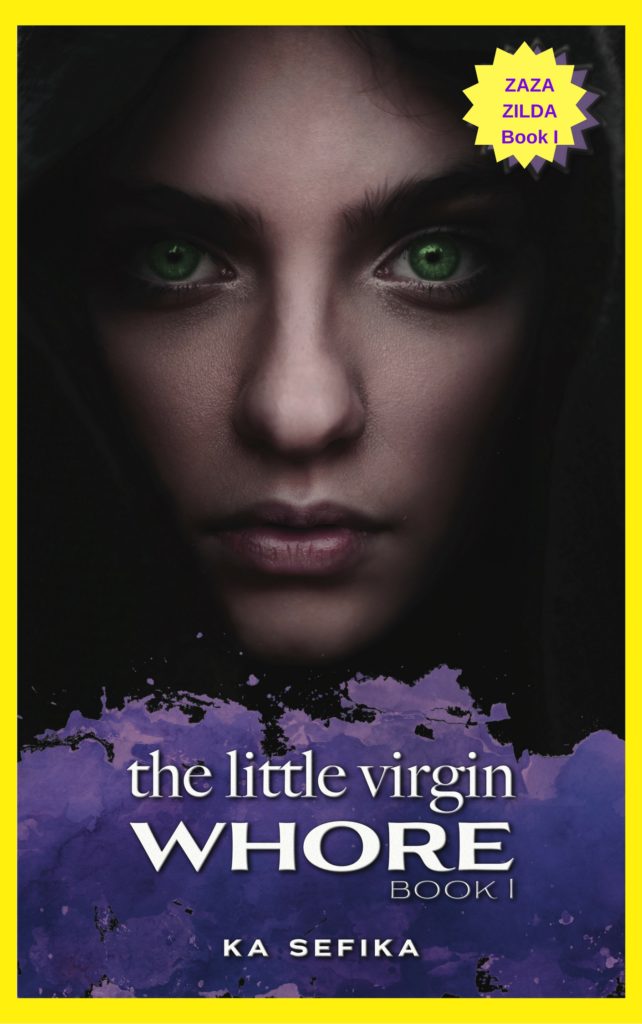 Life treats everyone differently. You overcome anything as long as you have no fear and you persevere.
Ka Sefika – 15 August 2017
The Back Flap
Excited and anxious Seren is about to graduate from college and finally face real life, which did not treat her right in the past. She returns home since she cannot get a job in Smyrna after her graduation due to financial recession in the country. Her father throws Seren out of his house on the day she arrives. She leaves his house with little money and follows the footsteps of her rebellious hopes.
They take her to 75 years old Uncle Alp, whom she met in a nursing home while training as a psychiatric nurse. She knocks on his door in search of a father she has never had. Uncle Alp decides to end 40 years of his loneliness and accommodates her in his old abandoned flat in Karsiyaka. However much he tries to approach Seren in a fatherly manner, he falls in love with her. Men in neighborhood want to take advantage of Seren's vulnerability while stigmatizing her as a whore for living in Uncle Alp's house. One night the grocery guy Mohammed breaks into Seren's flat and attempts to rape her. Will Seren take revenge when Muhammed becomes her patient only a few months later?
The Little Virgin Whore is the story of a Zaza Girl, who rises from nothingness to greatness.
About the book
What is the book about?
Book is about misogyny, power and poverty.  
When did you start writing the book?
Like Arthur Miller once said, I might have begun years ago, but I sat down and wrote in September 2016.
How long did it take you to write it?
It took me three months.
Where did you get the idea from?
Idea came to me when I returned to Smyrna 10 years after overcoming my struggles and post-traumatic stress which I did not even know that I had.
Were there any parts of the book where you struggled?
Yes. It was not easy to write about rape but remembering possibility of taking revenge from bad guys in the end made it a little easy.
What came easily?
Dialogues.
Are your characters entirely fictitious or have you borrowed from real world people you know?
Mixture of both.
We all know how important it is for writers to read. Are there any particular authors that have influenced how you write and, if so, how have they influenced you?
I think I am addicted to Dostoyevsky and Tolstoy. And of course Toni Morrison.
Do you have a target reader?
Anyone with a sensitive heart can be my reader.
About Writing
Do you have a writing process? If so can you please describe it?
Restless thought process comes first. I was unable to recognize it since it has its own timing. I began recognizing it only after my third novel. When everything becomes clear in my mind I sit down and outline the book. And finally I write it.
Do you outline? If so, do you do so extensively or just chapter headings and a couple of sentences?
Yes, I do just to make it easy for myself to focus. I write chapters and what happens in each chapter.
Do you edit as you go or wait until you've finished?
No, that kills all the excitement of writing. I write and I write loudly with bleeding passion first. I am usually in tears when I put the last full stop of my books. It is hard for me to go back and feel the same pain as I edit, so I wait at least for a few months. If I still don't dare, then I send the first draft to my editor.
Did you hire a professional editor?
Yes and she is cool.
Do you listen to music while you write? If yes, what gets the fingers tapping?
Yes, epic music with no lyrics.
About Publishing
Did you submit your work to Agents?
Only once after self-publishing my book. That was when I did not know what to do in the ocean of publishing business all alone.
What made you decide to go Indie, whether self-publishing or with an indie publisher?
I never liked the idea of trying to impress any publisher who has no talent or passion for writing but money and power to keep the gate. Otherwise I would have written my novels years ago.
Was it a particular event or a gradual process?
Gradual process.
Did you get your book cover professionally done or did you do it yourself?
I did it myself when I first published my book but that was not a good idea. I was unable to take care of anything including myself but writing second, third and fourth volume of The Little Virgin Whore so I did not really make effort to perfect my cover for a year.
Do you have a marketing plan for the book or are you just winging it?
I am still learning marketing before hiring professional digital marketer or consulting one. How else can I know who knows what and how much or whether they are really professional.
Any advice that you would like to give to other newbies considering becoming Indie authors?
Life treats everyone differently. You overcome anything as long as you have no fear and you persevere. Just go for it if that is what your heart tells you to do.
End of Interview:
For more from Ka, visit her website, like her Facebook page, or follow her on Twitter.
Get your copy of The Little Virgin Whore from Amazon US or Amazon UK.